ENGIE has launched a a new global business, EQUANS - which will separately manage the majority of its services-led activity in a number of countries including the UK & Ireland.
By bringing together these activities under a new brand, EQUANS creates a market leader in the sector with 74,000 employees and revenues of 12 billion euros. EQUANS will be present in 17 countries - mostly across Europe, but also with significant interests in North America, Latin America and Australia.
EQUANS will provide focused support for its customers enabling them to fully embrace the energy, digital and industrial transitions, offering a breadth of expertise and services which will help build a more efficient, safe and connected world.
-- Advertisement --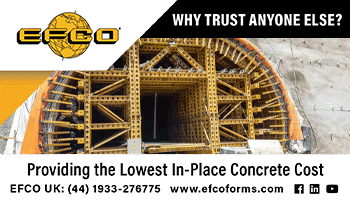 In the UK & Ireland, all of ENGIE's activity in technical services & facilities management, energy efficiency and regeneration - as well as their specialist energy related capabilities (including smart buildings, green mobility, district and embedded energy, and decentralised renewables) will become part of EQUANS. This equates to a £2 billion revenue company, employing 13,500 people - a significant part of the overall new global operation.
EQUANS will continue to be owned by ENGIE, but will have a dedicated management team and operating structure, providing the conditions to further accelerate growth and service performance.
The new EQUANS brand will begin to roll-out across operations in the coming months.
Nicola Lovett, CEO of EQUANS UK & Ireland, said: "The creation of EQUANS is an exciting development for our business, placing greater focus on our core services capabilities and providing new agility to deliver a market leading service for our customers. Operating under the EQUANS banner, we will be focused on unlocking further opportunities across the built environment as our partners continue to embrace a greener, more efficient and increasingly digital world."