BarrierMart.
co.uk has cemented itself as one of the front-runners of today's UK barriers industry.
The firm supplies the UK with crash barriers and other protection & safety products including handrails, barriers, guards, fencing, gates, bollards and much, much more.
They deliver work on commercial projects, consultancy and design, as well as offering special pricing.
Everything's manufactured in house in the West Midlands, and
BarrierMart.co.uk
boasts years of experience and expertise so someone will always be on hand to discuss your requirements.
Our Products and Services:
-- Advertisement --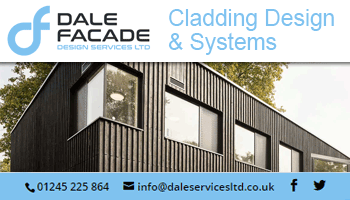 Safety Barriers
Our range of Armco Barriers and safety barrier associated products
Fencing & Gates
Palisade, Chainlink, Bow Top, Vertical Bar Railings, Weld Mesh & Paladin
Access & Traffic Control
Wheel Guides, Height Restrictors, Swing Arm Barriers
Handrails & Guards
InterClamp, ball standard, fabricated & pedestrian handrails & guards
Bollards, Covers & Posts
Our full range of Bollards, bollard Covers and Parking Posts
• Access & Traffic Control
• Bollards, Covers & Parking Posts
• Bollard Covers
• Handrails & Guards
• Ball Standard Handrail
• Bespoke Handrail
• Cenpart Key Clamp Handrail
• Safety Barriers
• Armco Barriers
• Armco Barrier Beams
• Armco Barrier Corners
• Armco Barrier Corners
• Armco Barrier Ends
• Armco Safety Barrier Layouts
• Curved Armco Barrier
• Column Protectors
• Corner Guards
• Armco Barrier Suppliers
• Crash Barrier Posts
• P224 Posts – Rigid Heavy Duty RSJ
• Spring Buffer Posts
• Z Section Posts
• Hoop Barriers
• Open Box Beam
• Open Box Beam Barrier Corners
• Open Box Beam Barriers – End Terminals
For more information phone 0121 520 9400, 01384 480 091 or contact sales@barriermart.co.uk
www.barriermart.co.uk