The University of Wolverhampton is to officially open its £45 million School of Architecture and Built Environment at the Springfield super campus on Monday, 19 October.
The new building, designed by Birmingham-based Associated Architects, is part of the University's £120 million regeneration of the former brewery site in Wolverhampton.
-- Advertisement --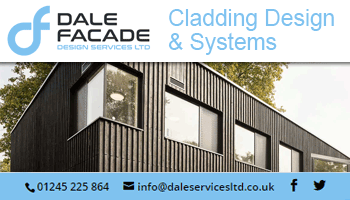 The virtual celebration will be live-streamed on YouTube from 11am culminating in a live link-up to an official ribbon cutting ceremony by the Mayor of Wolverhampton, a University graduate, Councillor Claire Darke.
The event will include a virtual tour of the new building as well as an opportunity to hear from graduates and students, construction and industry professionals including Mark Farmer, Honorary Graduate and Founding Director & CEO at Cast and Louise Brooke Smith, Honorary Graduate and former Royal Institution of Chartered Surveyors (RICS) President.