Wates Residential has been selected to deliver the next two phases of its 10 year 'Cardiff Living' partnership with Cardiff Council.
The partners will help tackle growing housing demand across the city by delivering 1,500 new homes across by 2027.
At least 40 per cent of the new homes being developed as part of phases two and three will be earmarked for Council rent or sale via the authority's assisted home ownership scheme.
The first new developments have now started on site and include the largest single Cardiff Living development to date at the former Eastern High School site in Rumney. The site will see 214 new homes developed, including 44 Community Living flats for older people at Addison House. This state-of-the-art building will be the first Community Living scheme delivered by the Council as part of its Older Person's Strategy for the city.
Cardiff Council and Wates Residential are looking to install ground source heat pumps, solar PV panels and batteries on all of the new homes that will be delivered as part of phases two ad three. This will support the partners' drive towards a zero carbon future in addition to ensuring residents' annual heating bills are reduced, helping to tackle fuel poverty.
-- Advertisement --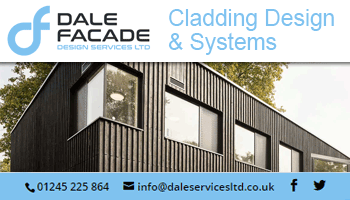 In August 2019 Wates Residential, Cardiff Council and Sero Energy announced that the Eastern High site had secured over £4m of Innovative Housing Programme (IHP) Grant funding from Welsh Government. This will fund the installation of ground source heat pumps, solar PV panels and batteries for all new homes. In addition, electric charging points will be installed across the site.
IHP funding of £1.4 million has also been secured for the Croft Street site in Plasnewydd to enable the delivery of a highly energy-efficient modular system. New homes will be designed and manufactured off-site in controlled conditions, using the latest technology and materials.
Since the formation of Cardiff Living in 2016, the partnership has completed 343 homes at seven locations across the city. This includes 172 homes for private sale at Captain's View in Llanrumney, Silvervale Park in St. Mellons, Walker House in Llanishen and Ty To Maen in Old St. Mellons. The partners have also completed 171 affordable homes these locations, in addition to sites at Snowden Road and Wilson Road in Ely, Ty Newydd in Caerau and Llanrumney Depot.
Work is also continuing at phase one sites at Briardene in Gabalfa and Silvervale Park.
As part of the 10 year partnership, Cardiff Council and Wates Residential have made a joint pledge to create employment and training opportunities for local residents. Over the first four years, Cardiff Living has invested over £567,000 in the local community through social value activities. This includes the creation of 71 on-site apprenticeships, 147 work experience placements and a 'Building Futures' programme providing construction and employment skills training for unemployed adults.
Edward Rees, Regional Director for Wates Residential, said: "Since 2015, our award-winning partnership with Cardiff Council has delivered 343 much-needed new homes for local people across Cardiff. These homes are an exemplar for high quality, sustainable new housing that people can be proud to live in.
"Starting the process for the next two phases of the programme is an exciting step forward for Cardiff Living. We believe that everyone deserves a great place to live and, by harnessing innovative construction methods and carbon saving technologies, we hope that these new homes will continue to bring positive benefits to the local community for many generations to come."