Two projects led by national contractor Kier have ensured the firm leads the pack in this year's prestigious Construction News Awards.
The company has secured the highest number of shortlisted entries at the 2020 Awards thanks to its £253m new build resettlement prison project at Wellingborough and its work on Smart Motorways.
These projects were among entries from 160 construction businesses across 21 categories.
On top of this, Kier Regional Building's Jenna Bates and Kate Dybeck have also been recognised as 'Rising Stars'.
-- Advertisement --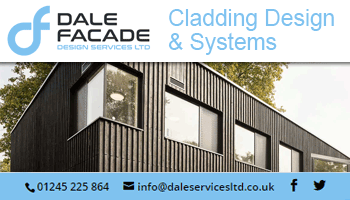 This will follow on from last year's ceremony when Kier claimed 'Project of the Year under £20m' for Greenwood Centre in Camden.
The full list of Kier's nominations are as follows:
•
Best Use of Technology

Kier Construction - Wellingborough Prison project
• 

Digital Construction Excellence

Kier Construction - Wellingborough Prison project
•
Diversity and Inclusion Excellence

Kier Construction

Kier Highways
•
Health, Safety and Wellbeing Excellence (Company)
Kier Highways and Highways England
•
Health, Safety and Wellbeing Excellence (Project)

Kier Highways and Highways England – M6 J13-15 Smart Motorway project
•
Rising Star

Jenna Bates (Construction)

Kate Dybeck (Construction)
•
Supply Chain Excellence

Kier Highways - M23 J8-10 Smart Motorway project
(CM/JG)