Full-fibre rollout has begun across Newcastle through a new £50 million contract.
UK digital infrastructure platform, CityFibre has appointed IQA Elecnor to deliver the work as part of its £4bn Gigabit City Investment Programme.
The project, which is due to last five years, will bring almost all residents, businesses and public sector sites in the city within reach of the future-proof network and gigabit-speed broadband services.
The £4bn Gigabit City Investment Programme targets the rollout of wholesale full fibre infrastructure to up to eight million homes and businesses across more than 60 towns and cities. CityFibre has already mobilised in 27 towns and cities, has network construction underway in 16 of those cities and towns with Gigabit-speed services already live in 11 cities. At its peak the project will create up to 7,000 new construction jobs.
-- Advertisement --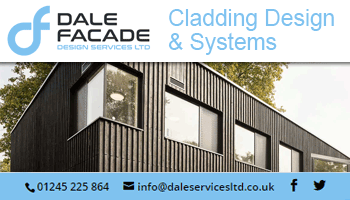 CityFibre's Director of Supply Chain, James Thomas said: "We are delighted to award our Newcastle Gigabit City project to IQA Elecnor. With years of experience in multiple international markets, IQA Elecnor will be able to bring a vast amount of expertise to our build in Newcastle and potentially in other cities in the future. We believe they are capable of being a model build partner, consistently delivering a high standard of work, and at the pace we require. Our Gigabit City Investment Programme represents £4 billion in investment and our strategy is to work with and to reward successful contractors with long term, regionally based work, enabling them to grow alongside us. CityFibre offers a real, sustainable and compelling alternative for the construction supply chain in telecoms and we look forward to working with IQA Elecnor for years to come."
Antonio Henarejos, Managing Director at IQA Elecnor added: "IQA is an established engineering company with offices in Scotland, North West England and North Wales. This is a fantastic opportunity to grow our business in the North East and form a long-term partnership with CityFibre, allowing us to grow both our company and the local economy. Our parent company Elecnor will support us with its vast telecommunications knowledge and financial strength. This is a strategic project to bring our capabilities for design and construction to the UK market.
"Our expectation is to work with CityFibre to bring full fibre with gigabit-speed broadband services to almost every household and business in the area."
(CM/JG)