National construction firm Stepnell has secured its fourth project for HR and payroll software and services firm MHR at its Mere Way site.
Striking up a great partnership with MHR during the first three schemes, Stepnell is now working to deliver a new employee car park which will cover four floors and offer 190 spaces.
Over the last four years, Stepnell has completed the development of MHR's Wellington House building, which houses the company's software teams, as well as the extension of the restaurant and office refurbishment at its Britannia House building which provides a modern open plan working environment for up to 350 employees.
The initial concept and planning approved scheme by Simon Gee Design for the car park has been designed to match the surrounding buildings. Stepnell, along with key consultants YMD Boon and BSP Consulting developed the design which led to selecting a pre-cast concrete build method to best suit the client's requirements and site constraints.
Working closely with Precast Concrete Structures, the chosen method meant the main structure, incorporating bonded brickwork during the casting process has been formed completely off site, along with bespoke stone cills and aluminium-framed opens to ensure the build was in keeping with its surroundings but also to significantly reduce build disruption and waste from the site. The car park will then be finished with a clear span steel frame clad roof structure, as well as a full cover solar panel array to support an efficient lighting strategy and dedicated electric vehicle charging facilities, whilst feeding surplus energy back into the main business operations.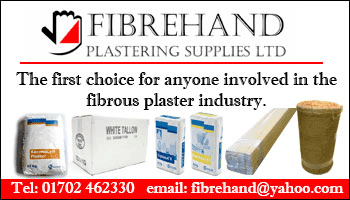 Thomas Sewell, Stepnell regional director, said: "We're delighted to be working on another project with MHR, a major employer in its local area and whose products and services have a great reputation across the UK.
"Having been involved in both new builds and refurbishments for MHR in the past, we have developed a good understanding of not only our client, but the type of finished product MHR expects. Relationships like this are important, because it leads to open and honest dialogue that ensures that any challenges can be addressed effectively."
The build is taking place on a live site, with MHR employees continuing to work from the adjacent offices while construction is in progress.
John Mills, chairman of MHR, added: "Despite much economic uncertainty over the past three years, at MHR we have maintained a steady rate of investment and growth and expanded internationally with new offices in Ireland, the US and Singapore.
"Our continued success is creating new jobs for the East Midlands region and the development of our headquarters in Ruddington is part of our ongoing commitment to create a truly great place to work for our employees.
"The new car park is an exciting and welcome addition to our headquarters for our employees and it's good to work again with a trusted partner in Stepnell, a company we have enjoyed an excellent working relationship with on several projects in the past and who have always delivered on our expectations."
(CM/JG)