Wates Group has surpassed its £20 million spending target through Social Enterprises (SE) in its supply chain.
This latest achievement has cemented the company's position as a leading supporter of the SE sector.
The family-owned, 122-year-old company was one of the founder members of the Buy Social Corporate Challenge – an initiative launched by SE UK and The Cabinet Office in 2016 to embed and promote social procurement (trading with Social Enterprises). The aim was to drive £1bn spend with the SE sector by 2020. Wates' commitment not only included its own spend target of £20m by 2020, but a challenge to itself to create more opportunities to buy from social enterprises.
-- Advertisement --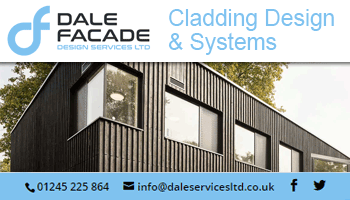 In response, the Group committed to every project it managed trading with at least one Social Enterprise, and that each business unit would have to achieve annual spend targets. Wates had also established an internal 'Social Enterprise Brokerage' service – managed by SE UK – an online directory of local social enterprise suppliers, suitable to be used by Wates and the construction industry. Suppliers include everything from catering to cleaning, waste recycling, landscaping and signage – all essential elements in supporting major construction projects.
Su Pickerill, Wates Group Community Investment Manager, said: "We are proud to have achieved the £20m target ahead of schedule and for being recognised for our support to the Social Enterprise sector. When we first committed ourselves to the sector, we did so because we passionately believe that business can be a force for good, and nowhere is this more evident than social enterprises. For every pound we spend with a social enterprise we generate around £1.77 of social impact – through delivering additional benefits to society such as access to employment, or training, and we can be confident that we are leaving a positive legacy for the communities we work in."
(CM/JG)