With sustainable construction fast becoming a more urgent focus across the UK, one innovative safety firm is making it easier than ever for construction companies to facilitate positive change and really make a difference.
Rainbow Safety, a West Midlands-based manufacturer of both mandatory and advisable health and safety signs, has launched a new range of fully recyclable signs that minimise the amount of plastic that ends up in landfills.
The signs are available in two fully recyclable materials. These are corex, a type of corrugated plastic which is available in 4mm and 10mm thicknesses, and rigid plastic, offered in a streamlined 1mm variety. All signs made from these materials come complete with the recycle logo, along with recycle code 5 and the letters PP indicative of polypropylene. The presence of these symbols ensures that recycle centres up and down the country can process the signs efficiently and effectively.
Rainbow Safety's recyclable polypropylene signs are made from similar materials that are used to create packing tape, plastic straws, condiment bottles and takeaway containers. This type of plastic can be recycled and made into items such as chopping boards, watering cans, and storage bins.
-- Advertisement --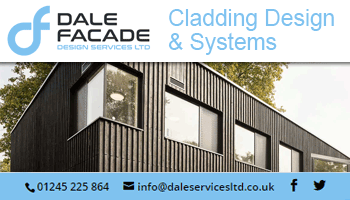 Through the creation of these signs, Rainbow Safety hopes to bring a wide range of benefits to its clients. Not only can the signs help construction firms to do their part and become more environmentally friendly, they can also help to reduce the need for skips and the associated costs, and make firms a more attractive option for organisations looking to work with responsible partners.
"We were asked by some of our biggest customers if it would be possible to make our safety signs recyclable, and we're always up for a challenge," said Rainbow Safety MD, Darren Taylor. "We were successfully able to source some fully recyclable materials, and now the safety signs that we produce have a long future ahead of them as car battery cases, ice scrapers, and more.
"We want construction companies to know that they don't have to send their old safety signs to landfill… they can instead opt to send them for recycling."
The bold move by Rainbow Safety comes at a time when reports are suggesting that around one third of all plastic ends up in our oceans, and that more than 90% of plastic in circulation has never been recycled before. In a bid to make a difference, Rainbow Safety now offers recyclable options for CCTV signs, pedestrian and parking signs, site traffic signs, prohibition and warning signs, and mandatory health and safety signs for a variety of sectors.
While the corex and rigid plastic materials have sparked a need for Rainbow Safety to increase their materials purchasing budget, the company are keen to make sustainability affordable for their customers and have chosen not to increase the price of their products, making it easy for firms to do their part.
www.rainbowsafety.co.uk