Stepnell has completed the first phase of a flagship scheme in Rugby, Warwickshire.
The 85,000 sq ft business park development features ten new industrial, warehouse or trade-counter buildings, ranging in size from around 5,000 to 26,500 sq. ft.
Designed by architect DCM Partnership, Stepnell Park will eventually see the firm move into a new head office premises after being based at the Lawford Road, Rugby location since 1965.
The £8 million scheme demonstrates Stepnell's whole team working approach as complete construction partner, with the company acting as landlord, developer, principal contractor and employer's agent for the site.
Edward Wakeford, property director at Stepnell, said: "We are delighted to have completed the first phase at Stepnell Park. It is a significant development for the company as it showcases our ability to offer a complete development service – from the very beginning with our planning and construction teams, right through to the end with our property team to manage the development.  
-- Advertisement --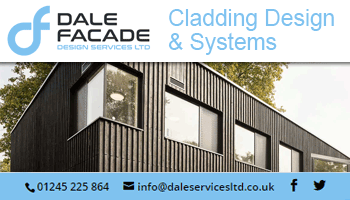 "Our expertise has allowed us to see the project from start to finish. The buildings that form Stepnell Park will be retained by the company and are being marketed for long term lease, and we will continue to manage the site once it is operational.
"The redevelopment will bring new investment and commercial opportunities to the area and will also provide up to 100 new jobs for the West Midlands. We are committed to investing in our local area and we are thrilled that this fantastic scheme will also act as a brand new head office for the company."
The new development, which took under a year to complete phase one, comprises of five steel portal frame buildings with insulated metal cladding, split into ten new units, with Stepnell already receiving strong interest from potential occupiers.
Stepnell will now look to build on the success of this development with the next phases including its own offices, demonstrating its long term commitment to Rugby and the development.
(CM/JG)