Manchester City Council has approved planning permission for a £79million regeneration project.
CEG submitted the planning application which is set to transform the gateway site between the High Street and Northern Quarter, and replace a predominantly vacant 1970s building, with a distinctly Mancunian building, drawing on Debenhams and Sunlight House for inspiration.
David Hodgson, Head of Strategic Development at CEG, said: "This is an extremely challenging regeneration project on a constrained brownfield site. The resolution has provided the opportunity to transform this rundown building with a bold, confident and distinctly Mancunian building. We are pleased that the committee has acknowledged this and allows CEG to move forward.
"CEG has managed investment into Manchester for many years, including the extensive renovation of the historic 196 Deansgate and is transforming Jackson House, now known as M33, in Sale and Altrincham Business Park. We look forward to continuing to work with the City Council to bring forward an exciting new development at High Street. The planning committee process is just the first step in the journey to deliver much-needed regeneration of this key site."
-- Advertisement --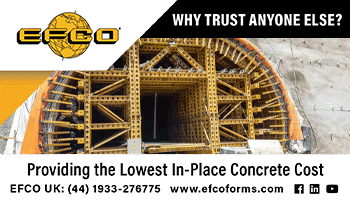 The planning application was prepared by Deloitte on behalf of CEG. Eve Grant, Director at Deloitte Real Estate, said: "With approval of the 20-36 High Street scheme, the city can look towards the delivery of a new landmark building that will create a more coherent link between Manchester's iconic Northern Quarter and Retail core. Not only will this development positively transform the current look and feel of High Street, but it is set actively revitalise the local townscape whilst contributing to Manchester's wider environmental, social and economic objectives."
Designed by Feilden Clegg Bradley Studios, the architecture uses light ivory-white glazed ceramic tiles providing a far greater light reflectance onto the street scape than the existing dark brick. The ground floor and a double height mezzanine would offer a vibrant space for independent cafés, restaurants and shops, providing around 65 jobs with 360-homes above. The scheme also reopens the Stationer's Court to become a tranquil public green space connecting the High Street and the Northern Quarter.