A warning has been issued over the risk of residual current devices (RCDs) as a rising number are being adversely affected by direct currents (DC) from electronic devices and renewable energy sources.
According to electrical safety expert Bureau Veritas, as more and more homes, commercial and industrial sites are now using electronic equipment and installing renewables such as solar PV, many of these RCDs may well be not fit for purpose – putting an increasing number of people at risk.
Michael Kenyon, Technical Manager at Bureau Veritas, said: "Modern electrical installations are now more than ever incorporating technologies and products that manipulate the current wave forms. These devices such as Solar PV and electric vehicle chargers could be leaking (Direct Current) back into the electrical system and saturating the iron core of the AC type RCDs which are not designed to handle it.
"This is a particular problem when dealing with poor quality electronic equipment or substandard installations as DC leakage current can be created by faulty equipment such as Solar PV, EV chargers, variable speed drives, and even faulty mobile phone chargers or USB sockets. Inevitably, we're seeing RCDs being increasingly affected by DC – putting many people at risk."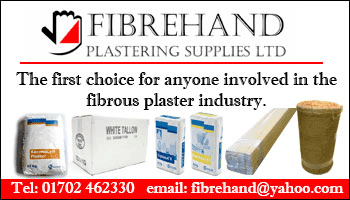 This warning comes after the recent 18th Edition of the IET Wiring Regulations included updated guidance on the use of various types of RCDs.
Bureau Veritas has suggested the industry, instead, looks at using A or B type RCDs that are specifically designed to offer protection against alternating and pulsating direct - as stated in the recent rewrite of 531.3 of BS7671.
Michael added: "The rewrite of 531.3 has certainly led to an increased awareness of the different type of RCDs on the market but in terms of promoting best practice - at the moment it just doesn't go far enough in recommending the use of A type RCDs. In fact, regulation (531.3.3) still states that for general purposes, Type AC RCDs should be used coupled with disincentive that Type A RCDs are still much less readily available.
"From our experience, we'd recommend A type RCDs for general use, although going forward this will need to be supported by regulation, the industry and even manufactures as 9 out of 10 devices found online were still AC Type and the A type devices remain significantly more expensive.
"Specifying the correct RCDs can be a technical and complicated area, and currently there's a knowledge gap within the electrical industry about the risks of using AC type RCDs in modern installations. That's why it's important, now more than ever, to ensure every electrical installation is safe and fit for use - and the best way to do this is through regular testing and inspection."