Cambridge has become the home to Europe's first eco-friendly mosque.
Gilbert-Ash served as the subcontractor on the project, which will meet the needs of the local 6,000 individuals from the Muslim community.
The Deluxe Group also delivered a £1 million contract on the scheme for specialist joinery work. It included the build and fit out of all interior and timber external doors as well as detailed wall panelling in the prayer hall and additional wood work throughout.
-- Advertisement --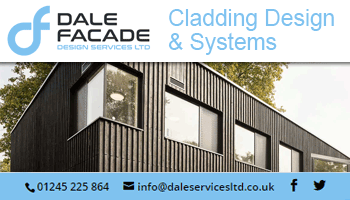 The firm used a range of specialist timber, including Araputanga Mahogany and European Oak to deliver prescriptive designs and keeping within the project's sustainability mandate.
Commenting on the challenges of the project, Colm Connolly, from The Deluxe Group, said: "This was a very unique project which had detailed and prescriptive briefs that needed to be delivered with precision. Utilising our skilled workforce and specialist technology at our state-of-the-art facilities, we were able to manufacture exacting joinery pieces which followed the mathematical geometrics and intricate details required for this religious building. Working closely with the mosque's specialist representative and Marks Barfield Architects, our team of in house craftsmen then fitted the wood-work on-site in Cambridge."
(CM/JG)