Bouygues UK has won an £8.
5 million contract to provide consultancy support on the University of Cambridge's plans for a new modern physics laboratory and a neighbouring shared facilities hub.
The company will work alongside Bouygues Energies & Services and design partners NBBJ and BDP to develop proposals on the two new buildings, which will be located on the University's West Cambridge campus. The contract is the first to be procured under the University's contractors' framework, where Bouygues UK won a place on the upper tier of the framework last summer.
The Cavendish III laboratory will be a purpose-built centre for research for the University's Department of Physics, bringing the large number of research groups in the department together under one roof to encourage collaboration. Scheme design is by Jestico + Whiles with CH2M, and they remain client side. NBBJ and BDP are taking the design through to completion.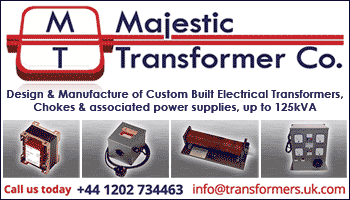 Spread over 344,500 sq ft, Cavendish III will house a range of laboratories, offices, clean rooms, workshops and multiple lecture theatres. The basement area will incorporate specialist acoustic and vibration treatments to achieve the stringent control criteria necessary for operating equipment highly sensitive to vibration. There are also challenging criteria to be met in relation to temperature and humidity control and EMI protection.
The independent Shared Facilities Hub (54,000 sq ft) will provide catering, collaborative teaching, meeting, study and library spaces to the West Cambridge campus. The catering services will include a licensed bar/café with a range of food outlets. The hub will bring academic, support and research staff together with the undergraduate and PhD communities.
The contract, which encompasses a range of activities during RIBA Design Stages 3 and 4, will run for a period of up to 18 months. Construction of the new facilities is et to start in early 2019 with a target completion date of December 2021.
Fabienne Viala, Chairman of Bouygues UK, said: "This exciting project sees two of our group companies collaborating to apply their technical expertise to develop proposals for world-class buildings that are fit to support the high standards of teaching and research for which the University of Cambridge is so renowned across the globe.
"We relish technically complex projects and look forward to working with the university's project team and our partners at NBBJ and BDP to create new facilities that incorporate the stringent criteria required of a physics laboratory that is set to be the base for internationally significant research."
(LM/MH)