Bell Equipment is expanding its Richards Bay plant, in KwaZulu-Natal, South Africa, due to increased global demand for articulated dump trucks and other heavy plant machinery.
Group CEO Gary Bell said the new production line would be completed in 2009, increasing capacity from the current 2,500 units a year to 4,000 units a year, representing a massive 60% growth in production capacity.
The £8.2million expansion will add 600 jobs to the plant's payroll, currently numbering 2,000 people.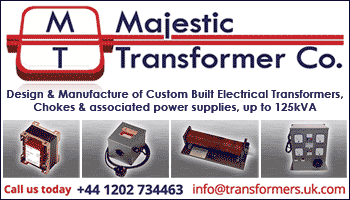 The company is also having a new global parts distribution centre built on the East Rand, in Gauteng, near Johannesburg, next to its existing Jet Park facility.
This £13million development, the centre-piece of which is the new Global Logistics Centre, will be completed by next year.
Chief Executive of Bell Equipment Gary Bell said: "We are looking to grow the used machinery, parts and service areas of our business.
"We pride ourselves on manufacturing a range of equipment that delivers high productivity and low daily operating costs. However, we also realise that in this highly competitive market we need a defining advantage that sets us apart from the rest, and the new Global Logistics Centre will enable us to offer our customers increased uptime through superior parts availability."
(CD/JM)