The UK Construction industry is looking to recruit quarter of a million new workers by 2026 to keep pace with demand according to Construction Industry Training Board (CITB).
Construction and labour productivity has not kept pace with other industries, and across the UK there is a need to refresh the way the construction industry hires and retains employees.
Changing construction companies' strategic priorities
Construction companies everywhere complain that they can't find or retain enough people with the right skills – few companies develop talent internally. Often companies run their business units and projects as if they were independent companies, treating each project as if it were one of a kind, relying on a consistent flow of independently skilled trades to complete the work with bricklayers, electrical trades, carpentry, plumbing and HVAC trades most in demand.
The construction industry must keep up with national economy and competitiveness by untapping its many strengths with a well-trained industry. These training routes into the construction industry should be the industries focus if we are to refresh working practices, develop a highly skilled and talented workforce, and fulfil vacancies.
-- Advertisement --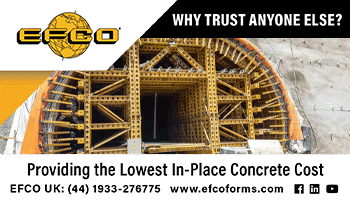 Site construction problems are systemic and all too common, usually missed communication at all levels for example, insufficient risk management, the kind that crop up on-the-job when safety is regulated to a checkbox exercise!
Essential Site Skills believe a well-trained construction industry is essential for better project management, alongside successful communication between the developers, project managers, contractors, and subcontractors – where, everyone knows when a problem arises on site, that everyone has the knowledge and understanding on how to proceed correctly.
We need to create training that's connected to experiences
Essential Site Skills (ESS) training provider offer a comprehensive range of Construction related courses and NVQ qualifications, including CITB, UKATA, Fit2Fit, IOSH, NEBOSH, CPCS and NPORS accredited courses, to name a few.
View upcoming public courses by month and year online https://essentialsiteskills.co.uk/training-calendar you can book direct online, or you can contact one of our expert training advisors direct: 0115 8970 529 they will assist you find an alternative training location or date, or create bespoke training for your organisation.
Construction training is key to securing a talent pipeline
For further information about Essential Site Skills, our Training Calendar, Courses and NVQs, Apprenticeships, Funding and Grants, E-Learning, Products and Services and more, view online
essentialsiteskills.co.uk/
.
For all other enquiries please call Head Office: 0115 897 0529.