The addition of a flat roof extension to your property can provide a great a space for entertaining, an additional bedroom, a home office, kids playroom, dining room or one of many other uses.
Whatever the reason for your extension you will want to ensure that the room is well lit, feels bright and airy and is a pleasant place to spend your time. There is no simpler way of introducing an increased level of natural light to your flat roof extension than by the addition of a
roof lantern
.
At Folding Doors 2U we supply Ultrasky roof lanterns in both UPVC and aluminium and offer an extensive range of sizes to suit your room. These stylish and innovative roof lights allow unparalleled levels of natural light to flood into your room and incorporate a host of clever design features to help you get the most from your flat room extension. Every roof lantern supplied by us is fitted with innovative SmartGlass thermal control glazing. Unlike conventional glazing, Smart Glass helps control the temperature of your room, allowing you to get the most from your extension all year round. During the warm summer months, your Ultrasky roof lanterns will allow the maximum amount of light to pass through but deflect a large amount of the heat. This help to prevent an undesirable 'greenhouse' effect which can cause the room to heat up uncontrollably and become uncomfortable. Similarly, during colder months, when extensions and conservatories are notoriously difficult to heat, the solar glass in our roof lanterns adopt the thermal properties of double glazing, preventing excessive heat loss. Limiting the amount of radiation that is able to pass through the glass cannot only help you enjoy your room all year round but will also return economic benefits in the form of savings off your heating bill.
-- Advertisement --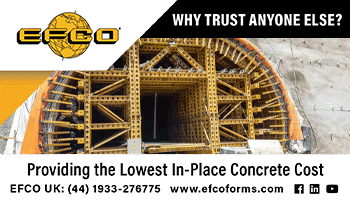 With a greater number of people than ever working or operating their own businesses from home, an extension can make and ideal home office or useful work space. One of the main problems people have found with traditional skylights is that the glare from the sun can make viewing computer monitors difficult. The innovative glazing used in our range of Ultrasky
aluminium
and
UPVC roof lanterns
virtually eliminates glare making computer work, watching TV etc. less of a strain.
If you're looking to get the most from your flat roof extension then why not consider adding a roof lantern today. Whether you are looking to create additional living space, a home office or even a man cave then Folding Doors 2U can help with your project.
Contact us
today or visit our
online store
to find out more about our extensive range of aluminium and UPVC Ultrasky roof lanterns.
www.foldingdoors2u.co.uk