Marlborough Highways has scooped a £32 million five-year Term Service Highway Works Contract by the London Borough of Islington.
The deal will deliver significant social value by supporting Islington Council's net zero carbon ambitions, while securing local employment. It started on 01 July 2022, with the option of a two-year extension at the end of the period.
The extensive scope of services includes a variety of civil engineering projects, including safer routes to schools, the creation of new cycleways, and public realm improvements programmes, including 'greening' initiatives. It also includes initiatives including carriageway resurfacing and road markings works, footway reconditioning schemes, repairs and replacements to highway structures, drainage maintenance, and tree cutting.
-- Advertisement --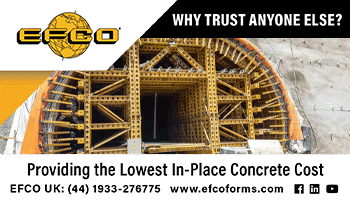 In line with Islington Council's strategic plan, Marlborough's bid needed to provide excellent value, while demonstrating a clear vision for a greener, cleaner, and safer borough, sharing Islington's ambition to achieve net zero carbon by 2030 – through the use of electric vehicles, greening, and the creation of people-friendly streets and neighbourhoods. Placing social value at the heart of its commitment, Marlborough will engage with communities across Islington, working with local suppliers and prioritising the employment of residents.
Marlborough already works in seven other London boroughs, including adjacent Hackney and Haringey, bringing a huge amount of expertise and local knowledge to Islington. Over the next five years, Marlborough will work hard to create a better environment for residents, visitors, and business owners, while continually improving the journey experience for road users, cyclists and pedestrians.
Matthew Revell, Marlborough's Managing Director, commented: "We are thrilled to be working in the London Borough of Islington and look forward to developing a great relationship with Islington Council and with communities throughout the borough. Our dedicated team are proud to serve the people of this fantastic part of London, and with our in-depth knowledge, we are committed to creating a better environment for everyone to live, work and travel."