The Friends of the Ipswich Museums has been awarded a grant of £150,000 from the Garfield Weston Foundation to help support Ipswich Borough Council's redevelopment of Ipswich Museum.
The £8.7 million project that is part-funded by a substantial award from the National Heritage Lottery Fund will see the transformation of Ipswich Museum and help to redefine it in being accessible, relevant, enjoyable and memorable for all parts of the community for generations to come.
The Friends of the Ipswich Museums exists to champion the work of the Colchester and Ipswich Museums Service (CIMS) at their three important cultural and heritage sites in Ipswich – the Museum, Ipswich Art Gallery and Christchurch Mansion. This includes supporting the acquisition of new objects (including works by Gainsborough, Constable and Turner), bringing inspirational and world-class temporary exhibitions to Ipswich, encouraging the public to engage with their museums, and enabling CIMS to carry out capital works to better present the collections and improve the sites for the benefit of all visitors and staff.
-- Advertisement --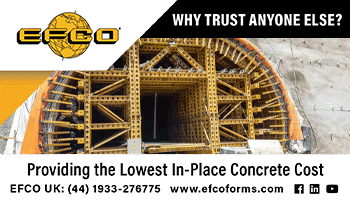 Established in 1958, the Garfield Weston Foundation is a family-founded, grant-making charity which generously supports causes across the UK. One of the most respected charitable institutions in the UK, the Weston Family Trustees are descendants of the founder and they take a highly active and hands-on approach. The Foundation's funding comes from an endowment of shares in the family business, which includes Twinings, Primark, Kingsmill (all part of Associated British Foods Plc) and Fortnum & Mason, amongst others.
Richard Wilson, Chair of the Friends, said: "This grant is an acknowledgement of the museum's excellent redevelopment plans, and of the positive relationship that our charity has with the Colchester and Ipswich Museums Service and with Ipswich Borough Council."