When it comes time to do some plumbing work, you may find that you need a pipe bender hire to get the job done right.
Pipe bending tools can help you make the necessary bends in your pipe or tube, and they can be a big help when it comes to completing your project on time and on budget.
If you don't have one of these tools handy, however, don't worry – here at Lakeside-Hire, we have you covered. Here's all you need to know before getting a pipe bender. It's worth mentioning, if you need
conduit bender hire
here is the page.
What are pipe benders used for?
This machine is used to bend pipes so that they can be installed in a variety of different places. To reach those places you could try
Scaffold tower hire
.
This might include under the sink, around the corner of a room, or even in a hard-to-reach place. By using a pipe bender, you'll be able to get them into the right position without having to make any cuts or adjustments to the tubes themselves.
How does it work?
These are machines that use pressure to bend pipes. These are some of the most popular products amongst plumbers.
The force is applied to the pipe by either hydraulics or a mechanical device, and the pipe is then bent to the desired shape. There are various types of pipe benders, each designed for a specific type of pipe and bending process.
How much do pipe benders cost?
The cost of hiring one will depend on the length of time you need it for, as well as the type of pipe bender you need, but the cost starts from £29.
At Lakeside-Hire, we take the hassle out of obtaining pipe bending equipment by making our hire products affordable.
What are copper pipe benders?
These are a type of bender that is specifically designed for use with copper pipes. These are often used in plumbing applications, and they can be tricky to bend without the right tool.
These benders will make it easy to get a perfect bend every time, and they can be a big help when it comes to completing your project on time and under budget. Another big time saver here is to use a
mobile pipe rack hire
to keep your materials in the work area.
-- Advertisement --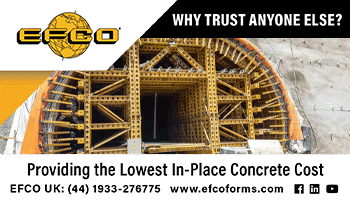 What are the different types of pipe benders?
Benders come in a variety of different types, and each type has its own advantages and disadvantages.
The type of bender you need will depend on the specific needs of your project. Some of the most common types of benders include:
Manual
These benders are operated by hand, and they're a good choice for general site construction projects. Conduit benders are of the manual kind.
Hydraulic
A hydraulic pipe bender uses hydraulic pressure to bend them, and they're a good choice for larger pipe.
Electric
These benders use electricity to power the bending system, and they're a good choice for specialist projects.
What type of benders does Lakeside-Hire offer?
Our benders for hire are manual pipe benders on a stand. As we mentioned previously, these use pressure to bend a pipe or tube. They are frequently used in construction and industrial applications where a high degree of accuracy is required.
Why use a hydraulic bender?
One reason many choose to use these benders is due to the power they offer. When you use a hydraulic bender, you'll be able to get a more accurate bend than with other types of benders.
This is because hydraulic benders can apply more pressure to the pipe, which allows for a more powerful bend.
Another reason to use these benders is that they're less likely to damage heavy pipes. This is since they use hydraulics to power the bending process, which is a much gentler method than using manual or electric benders.
Hiring a pipe bender
If you're looking for an easy way to complete your project on time and under budget, choosing to hire a pipe bender can be a big help.
Here at Lakeside-Hire, we have a wide range of pipe bending equipment for you to choose from, and our team is always on hand to help you find the right bender for your needs.
We understand that every project is different, and we'll work with you to make sure you have the right tool for the job.
Why choose Lakeside-Hire?
If you're looking to hire pipe bending equipment, Lakeside-Hire is a perfect choice. We can supply a manual pipe bender to your location anywhere in the UK at an affordable price.
Our equipment is designed to keep your space clutter-free and safe. While our pipe benders have detachable pieces and attachments, they may all be attached to the device when not in use, preventing them from getting misplaced during a project.
Competitive pricing
We offer competitive rates that make it easy to get the equipment you need without breaking the bank.
To bend a copper or steel pipe correctly, you need a lot of expertise and know-how.
Nevertheless, the bender that we offer provides several guides for various pipe sizes to help you through the procedure. That means you can rest easy even if it's your first time using one.
Formers are also supported on both sides, ensuring that they do not twist under heavy loading. Heavy gauge formers will not lose their shape due to this support. Also, the solid lug provides convenient and secure pipe support.
Timesaving
A pipe bender is a machine that's designed to make your work easier and faster. The rotation of the bending handle will give you the leverage you need to make perfect bends every time. The unique quick-release formers also allow for fast and easy changes. Using a
cutting station
with this equipment is also a time saving aspect.
Selection
If you're looking for a pipe bender, Lakeside-Hire is the perfect place to come for all your tool hire needs. We have a wide range of tools available, and our team is always on hand to help you find the perfect tool for the job.
Our pipe bender is perfect for any job. It's easy to use and produces high-quality results every time. For more details on prices and services, check out our site.
So, if you need a reliable pipe bending tool, look no further than Lakeside-Hire. Contact us via our website or call us Monday to Friday, (excluding bank holidays) for further information, contact Lakeside-Hire For Your Pipe Bender Hire Needs!
We all know how important it is to set up your pipes correctly in building and maintenance operations. The right pipe bending tool can make your job many times easier.
Lakeside-Hire is here for all your pipe bender hire needs at competitive prices.
Do you need a pipe bender machine to set and shape your pipe in a specific way?
Just call us at 0333 920 2035 to book, or order the tools that you need online. Our company guarantees next-day delivery to your project site!
www.lakeside-hire.co.uk/tools/pipe-bender-hire/