Renewable electricity provider E.
ON has teamed up with mental health charity Mind for an initial two-year period from the start of 2022.
E.ON raised over £390,000 for its previous charity partner Alzheimer's Society over the course of five years and trained more than 5,000 employees, including E.ON board members, to become Dementia Friends.
Chosen by E.ON employees across the UK through a colleague vote, the partnership with Mind will see colleagues help to raise vital funds to support Mind's services, which are needed more than ever at the moment. These include Mind's Infoline which provides confidential information and advice about mental health, its online peer support community 'Side by Side' and the campaigning the charity does to ensure that everyone experiencing a mental health problem gets support and respect.
-- Advertisement --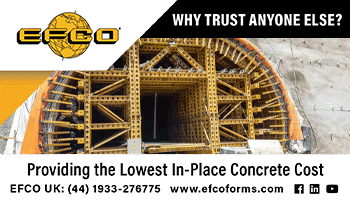 In addition to fundraising, E.ON will now work closely with Mind to identify any potential joint projects which support customers and colleagues who are struggling with their mental wellbeing, building on the help already available from E.ON.
Michael Lewis, E.ON UK Chief Executive, said: "We're delighted to announce Mind as our new charity partner and look forward to working with them, helping to provide much-needed funding and support. E.ON employees have proven time and again their enthusiasm and commitment to charity fundraising and I'm sure it'll be no different with Mind now on board.
"Our relationship with Mind will also serve to continue to drive our commitment to supporting the wellbeing of our colleagues and customers, which has never been more important than during these challenging times.
"One in four people experience a mental health problem each year and we're creating a culture in which everyone can be themselves and feels valued, recognised for who they are and supported no matter what life circumstance they are going through.
"Over the last decade we've continuously looked at ways we can better support our colleagues who may be struggling with their mental health. This has been particularly important since the pandemic took hold, making now a very relevant time to begin our relationship with Mind."