Bouygues UK has been selected as the construction partner on the next phase of the Portobello Square regeneration at the Wornington Green estate in North Kensington.
The company is anticipated to begin constructing Phase 2b of the regeneration in June 2022, with the phase expected to take around two years to complete.
Once complete, the Portobello Square regeneration project will deliver around 1,000 new homes, with no loss of social housing, new commercial and community spaces and 2.3 acres of new public park. This phase of the regeneration will deliver 230 new homes, including 108 homes for social rent alongside 11 homes for shared ownership.
-- Advertisement --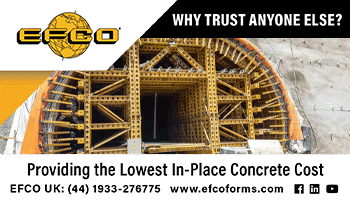 All existing Catalyst residents on the estate will have the option of being re-housed in the new development if they wish. The new neighbourhood will be completely tenure-blind – meaning there will no discernible difference between the private-sale and affordable homes from the outside. The regeneration will also deliver a host of new community facilities and dramatically improved public realm and green space.
As well as providing regeneration, the project will offer employment, training and social value opportunities which will enhance the lives of local people long after the construction works have completed. There will include new apprenticeship positions, support for job seekers, new community and youth initiatives as well as more investment in the local area.
Rob Bradley, CEO at Bouygues UK said: "We are delighted to be appointed to deliver the next phase of Portobello Square. Our experience on projects like this across London, and with ensuring minimal disruption for the local community, will ensure the successful delivery of this phase. Having previously worked with Catalyst on flagship projects such as Havelock Estate in Ealing, we look forward to working alongside the team again to support its ambition to reinvigorate this iconic part of London."