Energy firm E.
ON is urging eligible homeowners to apply for government grants of up to £10,000 for energy efficiency improvements this winter.
The grants are part of the Government-led Green Homes Grant Local Authority Delivery scheme, which has enabled homeowners across the county to fund improvements to the energy efficiency of their properties. Funding can go towards insulation and double glazing to help prevent heat escaping from homes, as well as smart heating controls to better manage energy use.
The grants have also enabled people to improve the way they heat and power their homes, by funding the installation of an air source heat pump or photovoltaic solar panels on their properties.
-- Advertisement --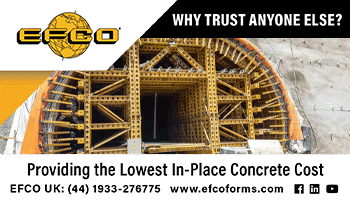 E.ON is currently working with almost 60 local authorities across the country to deliver the Green Homes Grant scheme in around 8,000 homes. So far, almost 600 households across the country have become more sustainable as part of the first phase of the scheme, which remains open to new applicants until 31 March 2022.
Michael Lewis, E.ON UK Chief Executive, said: "Improving the energy efficiency of homes across the UK is not only critical to helping keep people warm and stay in control of their energy use and spend, it's also fundamental to achieving our net zero target.
"By working with local authorities to offer these government-funded grants to homeowners, we're helping people take action for the climate and play their individual role in improving the energy efficiency of the UK's housing stock.
"We've already helped almost 600 households across the country to become more sustainable and we're continuing to work with local authorities up and down the UK to install measures in thousands more homes. Together, we're helping to significantly improve people's homes and their comfort, while also helping to combat the climate crisis."