Capital & Centric has put forward plans to create a £60 million urban quarter next to Stoke-on-Trent's train station.
The social impact developers recently consulted on plans for the Goods Yard, a mixed-use community featuring new homes, works spaces, shops, bars, cafes and a new public square at the Swift House site. The project recently received £16 million from the Government's Levelling Up Fund.
The planning application is packed full of design features to bring the space alive and transform from tired industrial buildings to a vibrant, urban quarter for people to call home or spend time. It includes the Goods Yard Square, a bustling public square open to everyone, perfect for pop-up events. Capital & Centric also plan to restore the derelict Network Rail signal box into a café bar; restore the stunning, locally-listed vaulted warehouse; and re-open the waters edge to the public.
Tim Heatley, co-founder of Capital & Centric, said: "We've been floored with the reaction from Stoke-on-Trent and the positivity shown for the Goods Yard. We've designed every inch of the site to create a genuine community, with design-led new homes surrounded by new public spaces, shops, work spaces, bars and cafes.
-- Advertisement --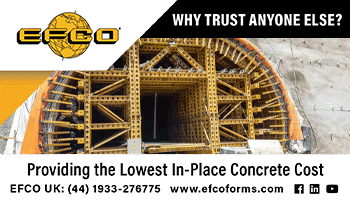 "Our design really celebrates the heritage of the area and the awesome site location, from the planned detailing in the public square – a nod to the site's historic railway connection – to the re-opening of the water's edge and stunning vaulted warehouse for people to enjoy. This is a real moment for Stoke-on-Trent. People are excited for the Goods Yard and we can't wait to deliver a special community that people can be really proud of."
Located next to Stoke-on-Trent train station – making it HS2 connected – and on the doorstep of Staffordshire University, the Trent and Mersey Canal and the A500, the site is in an ideal location for commuters, students, visitors and businesses.
Capital & Centric is working in partnership with Stoke-on-Trent City Council to bring forward the landmark project.
Plans for the Goods Yard include:
• The Goods Yard Living: Featuring over 170 design-led apartments for rent, with a mix of 1,2 and 3-bed homes. The new building is planned to feature private resident gardens, as well as resident facilities such as a café or bike repair shop, alongside other uses such as a gym or convenience store.
• Signal Box: A café-bar in what is currently a derelict Network Rail signal box.
• Vaults Warehouse: Restoration of the stunning, locally-listed, brick vaulted, below ground warehouse to create a combined workspace and leisure venue.
• Canalside Jetty: Opening up the water's edge to the public and creating a potential mooring point for visiting canal boats or a water taxi.
• The Pavilion: A contemporary building with an industrial feel that will provide 5,000sq.ft. of floor area in a double height space that will be made available for workspace and/or leisure uses.
• The Goods Yard Square: A bustling public square at the heart of the site, with seating, gardens and spaces for pop-up events, with pedestrian and cycle links to the surrounding area.
• A Hotel: A 150-bed hotel (to be delivered as part of Phase 2).