Wates and its social housing energy partner Energy Specifics, are exploring the main challenges of achieving Energy Performance Certificate C ratings across all social housing by 2030.
"The sheer volume of social housing that requires retrofitting with energy efficiency improvements gives us some sense of scale for the challenges ahead," explained Amy Smith, Partnerships Director at Wates Property Services. "There are over five million social housing properties in the UK. If we're to achieve the long-term target of net zero by 2050, we would need to retrofit three homes every minute. But pace isn't the industry's most pressing challenge; we're having to react fast to new legislation and retrofitting isn't a process that can (or should) be rushed. The industry needs to catch up, to upskill and firmly understand the evolving funding solutions so we can help social landlords prepare their housing stock to meet zero carbon obligations."
-- Advertisement --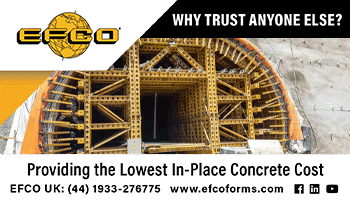 In November 2020, Wates launched its partnership with Energy Specifics to provide a fully compliant, carbon-reduction retrofitting service with the objective of providing landlords with the tools to deliver a 'whole house' energy saving retrofit solution. Amy added: "Carbon retrofitting simply can't be done without working in partnership. Energy Specifics is one of few companies already operating under the PAS 2035 retrofit standards framework. They bring the technical expertise, compliance and funding knowledge and we bring the retrofitting capability. By pooling our expertise, we are better able to guide social landlords through their carbon retrofitting programmes."
Tim Freeman, Director of Energy Specifics, added: "The net zero by 2050 target is undeniably vast and for social landlords the decarbonisation journey will be fraught with unknowns. Ultimately, we are all driven by the same goals – to reduce carbon emissions and combat fuel poverty. But how do we get there? It's an ever-changing landscape; funding is constantly evolving; new carbon reduction innovations are continually brought to market. Our partnership with Wates is designed to help customers look at what funding is available within a changing landscape and work collaboratively to maximise the opportunities out there."