Modular construction specialist Darwin Group has completed a new, fully integrated decant ward for the West Suffolk NHS Foundation Trust.
Completed in 18 weeks, the ward was built using modern methods of construction and will provisionally accommodate existing patients, while the rest of the West Suffolk Hospital building undergoes planned maintenance works.
The two-storey build consists of 32 beds, with six bedded bays and two single ensuite rooms which are suitably linked to the existing hospital allowing for efficient patient transportation. It also houses the necessary support accommodation, including two large, centralised nurse bases, utilities, plus staff rest and changing rooms.
-- Advertisement --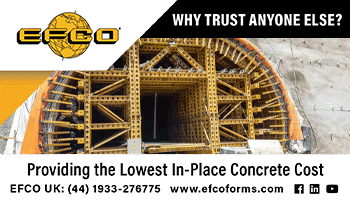 Darwin Group's highly skilled in-house team used its unique turnkey service to deliver all stages of this project, from start to finish. This allowed the project to be handed over within the tight timescale with minimal disruption to the live hospital environment.
Charles Pierce, Managing Director at Darwin Group, said: "We are very proud to have delivered such an important project for West Suffolk NHS Foundation Trust. Our skilled in-house team has taken time to consider the needs of the staff and patients at the hospital - working collaboratively to deliver the ward in just 18 weeks, providing a modern space for patients."