Plans for a new 15-acre ecological and recreational green space together with 150 energy efficient homes in Horwich have been recommended for approval to Bolton Council's Planning Committee.
The planning application submitted for land off Victoria Road has been informed by feedback from the community in response to previous applications at this site. The development would feature much-needed new homes to meet local housing demand with a third of the properties available for people with affordable housing needs.
The proposed scheme can provide a wide range of environmental, health and social benefits for the community. The plans will also secure the future of 15 acres of green space that currently forms part of a private Golf Club, which has required financial support from Peel L&P since 2012 to continue operating. The funding for the Golf Club will end in January 2023. Repurposing the site will help to ensure it does not become an unused derelict area that attracts anti-social behaviour.
Northstone's ambition stretches much further than building beautiful homes; it's about creating thriving communities and a more neighbourly world. That is why 60% of the site is proposed for areas of greenspaces including linear greenspaces within the residential neighbourhood and the new community green space on the northern part of the site which will provide an ecological and recreational community asset that can be enjoyed by generations to come.
-- Advertisement --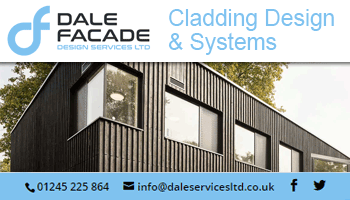 To protect the community green space against any future development, Northstone have committed to a restrictive covenant which would prohibit further residential development. Northstone is now looking to partner with local stakeholders and charitable organisations to deliver a long-term commitment for this new community asset and provide a space which can be used and loved by all in the community.
Current ideas for the new community green space include areas for social initiatives such as community orchards; space for activity, wellbeing and play through the creation of new recreational routes; seating areas, spaces for community events, and a children's woodland play area. The green space will deliver a significant improvement on the existing ecological value of the site, achieving Biodiversity Net Gain by enhancing existing natural environments and delivering greater diversity of habitats so that nature can flourish. New tree planting, areas of meadow grassland and improvements along the watercourse, Nellie's Clough, are all elements included in the plan.
During the pre-application public consultation undertaken in August, 48% of respondents either registered their interested in a new home or provided supportive feedback, while 24 residents have written to the Council in support of the application since it was submitted.
Jonathan England, Development Director at Northstone, part of Peel L&P, said: "Northstone has listened to the feedback of the local community and developed a scheme which can deliver real benefits for Horwich in the long term. The level of support for Northstone's proposals is encouraging and reflects our bespoke approach to this site, which includes a new community green space at a time when access to green spaces has become a greater priority for many for health and wellbeing.
"We hope Bolton Council recognise the efforts made by Northstone to deliver a scheme which gives back to the community and addresses local housing needs."
The development will unlock £274,000 in developer contributions toward highway improvements at the beehive roundabout, alongside a policy compliant contribution to secondary school provision.