Nexus Vehicle Rental, the UK's leading tech-driven business mobility provider, has seen rapid growth in its portfolio of construction clients, experiencing a 10% increase in customers over the last year, despite the COVID-19 pandemic stalling the industry throughout 2020.
Nexus works with some of the UK's leading construction companies and now services over a hundred trading customers from the construction industry to help them meet their rental and leasing needs. Nexus' pioneering technology, IRIS, provides businesses with on-demand access to 550,000 vehicles across 2,000 locations, including commercial and specialist vehicles, EVs, HGVs and one day, autonomous vehicles.
Nexus' unique proposition gives construction companies access to the UK's largest supply of rental vehicles, enabling them to up or downscale fleets as necessary at multiple sites across the country, minimising vehicle downtime and mitigating costs. Throughout the pandemic, Nexus has seen a huge growth in demand for vehicles from clients within the construction industry, with demand for rental welfare vehicles doubling compared to last year.
-- Advertisement --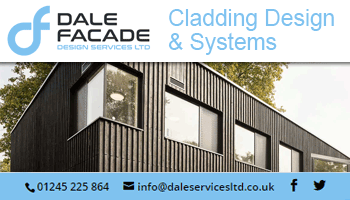 David Brennan, CEO of Nexus Vehicle Rental, said: "Whilst the UK Government now has a focus on its 'BUILD BACK BETTER' campaign to brace UK economic recovery, we have seen few signs of demand for vehicles to support construction businesses slowing throughout the pandemic. Nexus' ability to provide welfare vehicles in particular has ensured that workers can continue to operate safely and efficiently on site whilst additional safeguarding and restrictions have been in place.
"Our unrivalled supply chain means that – despite uncertainties in the market – Nexus has excellent visibility of the availability of vehicles nationally and is best placed to help businesses keep operations moving safely. Given the demand we are seeing for additional vehicles across the construction industry, our customers are well positioned to aid the country's recovery."
Nexus customers also have access to IRIS' intuitive Management Information (MI) suite which spots trends in vehicle usage and helps to identify inefficiencies in the rental process. This provides complete transparency on all rental vehicle requirements and enables users to make informed decisions on how to reduce business costs.
www.nexusvehiclerental.co.uk