Leeds-based property business Wilton Developments has welcomed two new additions to its team.
Nick Child has joined the firm as Development Director after holding Director level roles in some of the region's leading developers including Shepherd Developments and most recently Clugston Estates.
With experience in senior roles also with Clugston and Shepherds amongst other regional developers, Richard Squire has also been named as Wilton's new Development Manager.
These appointments come as Wilton is celebrating its 15th year of developing and investing in the Yorkshire and northern property markets.
-- Advertisement --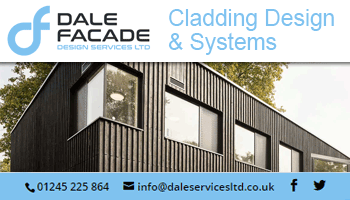 Wilton's Managing Director, Jason Stowe, commented: "I'm delighted to announce that Nick and Richard have agreed to join us at Wilton. Its goes without saying that their experience, knowledge and contacts will be invaluable as we take Wilton into the new decade and the next 15 years of its development. We have an enviable forward pipeline of projects including some 3.45M sq ft of potential logistics space, 750 residential strategic land housing plots, a major city centre office redevelopment, along with our existing current projects which include the Enterprise 36 logistics scheme in Barnsley, of which Phase 1 is nearing completion. The company remains proudly Leeds and Yorkshire based, privately owned and well funded and the appointment of Nick and Richard is a further example of our commitment to the region and property investment."
(CM/MH)