LGBTQ+ equality champions Stonewall has presented Laing O'Rourke UK director Craig Donachy with a Role Model award.
Craig, who leads the firm's network of LGBTQ+ employees, was recognised for his work in building and nurturing Laing O'Rourke policies and culture around LGBT inclusion and equality. 
Formed in 2016, the Laing O'Rourke Pride network seeks to support all aspects of inclusion within the business – including our commitment that our LGBT+ colleagues feel they can be the best version of themselves within our organisation.
Working alongside organisations such as Stonewall, the network examines workplace equality and strives to deliver an inclusive working environment for everyone.
-- Advertisement --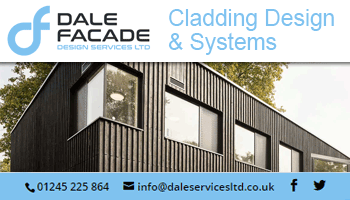 2019 saw an ambitious and successful programme of activities, driven and supported by Craig and his colleagues – and backed by the global leadership team. 
On receiving the award, Craig said: "I feel honoured to receive this award, but it's one that wouldn't have been achieved without the hard work put in by my network colleagues. It is our aim to support the business' goal of creating a place where we can each be accepted, understood and valued. We gained a lot of momentum in 2019 and I'm looking forward to driving further activity and success in 2020."
Josh Murray, Group Human Capital Director added: "Craig has been a role model to all our people and a passionate voice for change within our industry. Our Pride Network grows year on year supporting LGBT+ colleagues, and in challenging discrimination against them. Craig's dedication to our Pride network, and innovative ideas that champion our people, has helped us create a more diverse workplace and set new goals to strive for."
(CM/JG)