The final day of the Surface Design Show in London has seen some annual awards dished out.
The conference, which took place from 11-13 February at the Business Design Centre, allows architects and designers to explore the best in surface material innovation, with the Surface Design Awards crowning the very best in materials in the past year.
A Norwegian holiday home was announced as the winner in the Housing Exterior category, recognising an innovative design and use of materials.
Architects, Atelier Oslo and Kebony wood, which was used to clad the exterior of the property, were named winners for their role in creating a beautiful and sustainable home which blends with delicately into the rugged island landscape in Norway.
-- Advertisement --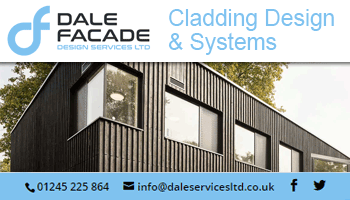 Aptly named, House on an Island, this unique build combines an intricate timber façade with concrete split-level interiors. Where concrete flooring blurs the divide between the home's interior and its rocky surroundings, the use of rich Kebony wood unites the house with adjacent trees which populate the Scandinavian island. In the coming years, the dark brown tones of Kebony will begin to develop a silver patina to match the rustic charm of Skåtøy.
International Sales Director at Kebony, Adrian Pye commented: "The team at Kebony is delighted to have been recognised as a winner of the Surface Design Awards for the House on an Island. This was an utterly compelling design by Atelier Oslo and we are extremely proud of this achievement for one of the most competitive categories this year. Kebony's aesthetic qualities and sustainable credentials made the wood the perfect fit for this beautiful island home in Norway, and it's fantastic to be recognised for Kebony's contribution to the project."
(CM/JG)