McLaren has continued a winning streak on national frameworks after being named on a third registered provider framework in three months.
The firm was recently named on two lots of Hyde's main contractor framework: London, above £10m; and all regions, above £25m (London, Kent, Sussex, Surrey, Hampshire).
Hyde is one of the largest housing associations working in England and plans to build around 11,000 new homes in London and the South East over the next five years. Hyde is securing partners to help realise that objective through the framework.
Under the framework, McLaren will support the housing association to build new homes in London, Surrey, Kent, Sussex and Hampshire.
-- Advertisement --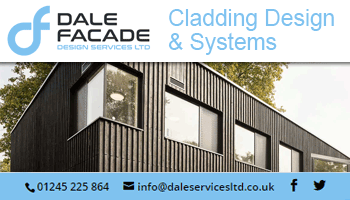 "Joining the Hyde framework demonstrates McLaren's continuing success and commitment to further growth in this sector," said Mike Naylor, Development and Partnerships Director at McLaren. "It sits alongside other recent framework wins with registered providers such as Clarion and Places for People and means we can align our property and construction expertise to build much-needed homes in places where people want to live, work and thrive.
"We look forward to building a long-term relationship with Hyde, working closely together to deliver high-quality, affordable homes."
Stephen McMorris, Director of Development and Sales at Hyde added: "I am delighted that we have launched this main contractor framework which is also open to all other public sector organisations. We went through a stringent process of appointing partners who have each demonstrated a commitment to providing quality services, delivering value for money and working collaboratively. We look forward to working more closely with our partners who will help us achieve our ambition of building as many homes as we can across London and the south east."
(CM/MH)