Time and date
CONSTRUCTION DIRECTORY
Laker Vent Engineering Ltd

Contact Details
Contact
Mr Michael Ventre
Address
Lakers House, North Road
Ellesmere Port
Cheshire
CH65 1BA
England
About Laker Vent Engineering Ltd
Laker Vent Engineering Ltd
Laker Vent Engineering Limited are an OHSAS 18001:2007 & ISO 9001:2008 Quality Assured Piping & Mechanical Contractor based in Ellesmere Port. Working on a National basis.
From


Detail design for pipework


Mechanical maintenance contracts


Pipework fabrication


Pipework installation and mechanical installation


Bespoke sheet metal work


Pre-assembled pipe-racks


Pre-assembled process units and associated steelwork


Mechanical Maintenance Contracts
Industries in which we work:


Chemical


Pharmacuetical & Health Care


Bio Pharmacuetical


Power


Oil & Gas


Aerospace


Food & Brewing


Paper & Pulp

The services provided:


Procurement


Fabrication


Installation


Testing
Materials of use.
* Stainless Steels, Carbon Steel, Nickels, Titanium, Aluminum, Hasteloy, Chrome Moly, Duplex & Super Duplex, Hygienic OD Stainless steels.
Installations
Your Pipework Fabrication & Mechanical Installation Projects needn't be a complicated process.
From detail design, pipework fabrication, pipework installation and mechanical installation, through to bespoke sheet metal work, pre-assembled pipe-racks, pre-assembled process units and associated steelwork, at Laker Vent we're dedicated to taking the load off your shoulders - without compromising quality, safety or cost. Strong assertions, we know, but we're confident in making them. Not only because they're borne from our previous, existing and ongoing customer relationships, but because we place a great deal of importance on continually investing in our staff. And in turn everyone's dedication to the quality of our products and services is increased. It's this kind of commitment that's led to us achieving BSEN ISO9001:2008.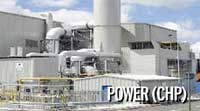 Work Process
Laker Vent are relied upon as project professionals for piping and mechanical installations in partnership with our clients we aim to achieve to following, administer tight controls over costs, planning, timing, quality, safety and administration. Lakers qualify as 'principal contractor', 'designer' and contractor under the CDM regulations and can tackle projects and routine maintenance, all in-house. The benefits of placing all project responsibilities with Lakers are immediate. There is only one fixed overhead, covering all aspects of the contract, which ensures tight cost control throughout the term. The quality management systems that Lakers rigorously keeps, ensure that quality standards of workmanship are constantly maintained to a high level. Safety factors are always a major concern to Laker Vent Engineering and, together with other day-to-day issues, are reported to the client at regular site progress meetings.
All our pipework fabrication and installation work can be monitored remotely via our WEB based tracking database system.
Recruitment & Training
To apply to Lakers please download and complete the application form, email to recruitment@lakervent.co.uk or forward to head office address.
Gallery
Click to close
Twitter Feed

Facebook Feed
Laker Vent Engineering Ltd Serves The Following Areas
Find Laker Vent Engineering Ltd in