Time and date
CONSTRUCTION DIRECTORY
Benniman Construction Group Ltd

Contact Details
Address
Harris Business Park
Hanbury Road
Bromsgrove
Worcestershire
B60 4BD
About Benniman Construction Group Ltd
Since our foundation in 1968, Benniman has continued to be an independent and privately owned construction company.
The works undertaken range from refurbishment to industrial and commercial, retail, leisure, education and health care.
We pride ourselves on quality of workmanship from both our directly employed workforce, through to sub-contractors employed to ensure that the final construction creates the vision of our clients.
The skilled and accomplished management team work very closely with each client to ensure satisfaction in every aspect of a project and to make certain that the end build is of a high quality, on time and within budget.
To ensure that we understand our clients' needs fully and so that we can respond to our clients' requests on a daily basis, Benniman develops and maintains close working relationships with every client from an early stage.
Our reputation for quality and a non-contractual approach, along with playing an early role in design development with clients, has ensured that a proportion of our works are carried out on a negotiated basis, thus negating the necessity for an expensive tendering process.
The stable financial status of Benniman gives clients assurance that they are working with a secure company. Our financial reliability enables us to sustain first rate relationships with suppliers, sub-contractors and clients alike.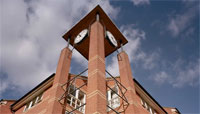 Benniman Construction Group Ltd Serves The Following Areas
Find Benniman Construction Group Ltd in