Interserve has secured more than £11 million in cleaning contracts from both new and existing clients.
Highlights include contract wins at Mercedes-Benz and real estate group CBRE, and contract extensions at Bournemouth University, Turner Broadcasting and Walnuts Shopping Centre.
Among the new wins is a three-year contract, worth £1.9 million to provide cleaning to the luxury automobile group Mercedes-Benz. The contract includes a comprehensive cleaning service comprising of office and window cleaning, porterage, waste management, washroom services, consumables and landscaping.
Services will be delivered at Mercedes-Benz's UK head office in Milton Keynes covering over 60,000 square metres, and a30-acre facility on the Wentworth Park site which is home to their commercial truck division.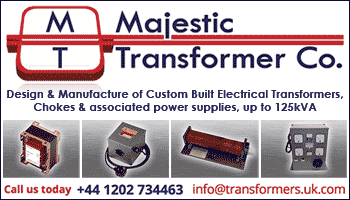 Interserve has also been awarded a ten year contract worth £8 million to deliver cleaning services at Bournemouth University, extending a six year relationship with the University. Interserve will deliver cleaning services for 1,200 staff and 18,000 students at its campus buildings in Bournemouth and Poole.
Turner Broadcasting, part of global media company Time Warner and home to brands including CNN, Cartoon Network, Boomerang, TNT and TCM, has also extended its contract with Interserve. The extension sees an increase in the scope of facilities management services which now includes cleaning, reception, logistics management and small works to be delivered at three of Turner Broadcasting's London sites.
Interserve has secured a three-year contract with commercial real estate services and investment firm CBRE to provide daily office cleaning, window cleaning, washroom services, pest control and periodic deep cleans across the 29 floors of its site at Millbank Tower, London.
Basingstoke and Deane Borough Council extended its year-long relationship with Interserve by awarding a three year maintenance, engineering and cleaning contract to cover three buildings and 110,000 square feet of cleanable area at its Basingstoke campus.
Interserve has also retained its cleaning services contract with Walnuts Shopping Centre in Kent. The centre covers 150,000 square feet and has 525 car parking spaces, 45 retailers and an average weekly footfall of 125,000.
(CD)