The number of young people starting a building apprenticeship in the UK has risen by 328% in five years according to figures released today, prompting hope for both the skills gap and future of the construction industry.
Modular building specialists, Elliott UK analysed government apprenticeship figures since 2015 across 30 of the UK's largest locations by popularity, to understand participation trends regionally, the future impact it could have on skilled workforces locally and women entering the industry.
Bournemouth has seen the largest growth in Construction, Planning and Built Environment apprenticeship starts. The town has seen a rise of 1183% since 2015 and 670% in the last 12 months alone. This compares to Southend, which has seen the lowest growth in building apprenticeship starts out of the 30 locations analysed – increasing by only 243% since 2015 and 380% in the last year.
-- Advertisement --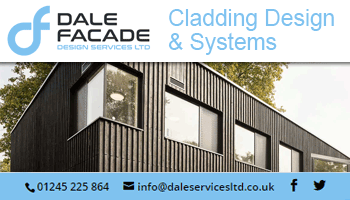 Nationally, there has been an 3440% per cent increase in the last five years in female apprentices completing a construction-based apprenticeship which provides comfort around the number of women entering the industry. According to the Office for National Statistics' Labour Force survey, unfortunately only 12.5% of construction workers are women and it could take almost 200 years to achieve gender equality in the UK.
By 2021, the Chartered Institute of Building claim the industry will need over 150,000 new workers to keep up with the government's pledge to build more than 300,000 new homes. With current construction workforces fast approaching retirement, only 1% of the UK's construction employees are under 20-years-old and 16% are over 604, which triggers a call-out for younger apprenticeship starters.
Contributing six per cent of the UK's economic output, the construction industry contributed £117 billion to the UK economy last year alone. Apprenticeships are a vital form of recruitment and are perhaps needed now more than ever to help with building demands.
Elliott's UK Resourcing Manager, Amanda Luciano, commented: "The recruitment of construction apprentices is a key issue as it can have a positive or detrimental impact on the local economy and construction sector for many years to come. Hopefully areas such as Newcastle and Southend can keep pace with the increase in building apprentice starts experience in Bournemouth and Swindon.
"It's great to see an increase in the number of apprentices starting in the UK and rewarding to see there has been an upturn in the number of women wanting to enter the building industry."
www.elliottuk.com