Aggregate processing and recycling is an ever expanding industry within the UK market, therefore it is imperative for companies to source the best equipment for the job.
Based in the heart of Lincolnshire, Construction & Environmental Services Ltd (CESL) was founded 20 years ago, primarily as a heavy haulage company, and has since expanded into Plant & Crusher Hire, Grab & Sweeper Hire, site clearance and aggregate processing and supply.
With the aggregate side of the business becoming more prevalent, CESL acquired Stainby Limestone Quarry in Lincolnshire. Due to high demand Contracts and Operations Manager, Lee Craighead, was in need of the most efficient machine to process material on site, previously using a smaller machine they felt an upgrade was imperative.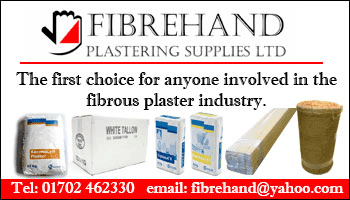 Having sought expert advice from Agg Pro's, Tom Elgin, it was decided the McCloskey J50 Jaw Crusher would be the most effective equipment for the needs of the business.
Lee commented: "McCloskey are one of the best brands of crusher in the industry, significantly better built than the majority of the competition."
Having a fleet of McCloskey machinery already in use on site to include an S130 double deck, R105 and S190 4-way triple deck, Lee specifically appreciates the simplicity of a McCloskey machine with minimal set up time, substantial processing speed and easy maintenance.
The J50 was the obvious choice as a mid-size machine with large jaw size and optimal crush speeds. This robust piece of kit is able to handle large limestone material with ease to create various grades of saleable Limestone product.
Lee stated: "The J50 covers a niche market as there are no other crushers in the same category with the same jaw capacity."
CESL Managing Director, Andrew Kirby, confirmed: "McCloskey machines are the best value for money on the market. They have a high production rate and little downtime, therefore are the most cost-effective equipment to buy."
Another happy customer!
For more information on our range of McCloskey machinery, you can contact us no +44(0)1827 280139 or email sales@agg-pro.com
www.agg-pro.com
earthmoving-peterborough.co.uk