Time and date
CONSTRUCTION DIRECTORY
Chirton Engineering Ltd

Contact Details
Address
Unit 4a High Flatworth
West Chirton South Industrial Estate
North Shields
Tyne and Wear
NE29 7SW
England UK
About Chirton Engineering Ltd
Chirton Engineering Ltd.
are a subcontractor of precision engineering components, dealing particularly in the fields of offshore oil and gas manufacturing.
More importantly with more than 30 years' experience in the business we have a wide customer base in a diverse range of fields.
Whether its for large batch quantities or one off prototypes, Chirton Engineering Ltd. can meet your requirements.
We at Chirton Engineering believe that Quality isn't expensive - it's PRICELESS!Precision Engineering ServicesCNC Turning
VTurn 40. Swing 800mm or 520mm Over bed. 2200mm between centres-Quantity 1


Compact turn 52. Swing 400mm with Bar Feed & Parts Catcher-Quantity 1


XYZ Pro Turn. Swing 400mm x 150mm or Over bed 250mm x 1000mm-Quantity 2
Centre Lathe
Machines to capacity Dia 830mm x 160mm or Dia 350mm x 1500mm-Quantity 4
CNC Machining Centre
XYZ1510VMC. Siemens Shopmill 1700 x 450 Table with 1500 Travel-Quantity 3


XYZ1010VMC. Siemens Shopmill 1200 x 450 Table with 1000 Travel-Quantity 1


XYZ810VMC. Siemens Shopmill 1000 x 500 Table with 800 Travel-Quantity 1


XYZ710VMC. Siemens Shopmill 800 x 500 Table with 700 Travel-Quantity 1


XYZ560VMC. Siemens Shopmill 600 x 450 Table with 550 Travel-Quantity 1
Pro Milling
Convential Milling with CNC capacity-Quantity 2
Milling
610mm x 305mm x 610 Traverse 1060mm x 250mm x 360mm Table
Some Examples of our Products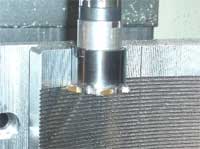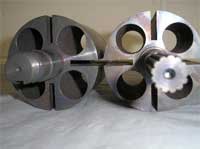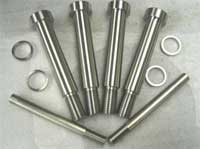 Chirton Engineering Ltd Serves The Following Areas
Find Chirton Engineering Ltd in