Time and date
CONSTRUCTION DIRECTORY
Capital Finishings

Contact Details
Address
59 Courtmount Grove
Cosham
Portsmouth
PO6 2BJ
England UK
About Capital Finishings
We are a company who specialise in suspended ceilings and partitions for commercial & residential properties.
We have been established as a company since 2005, but have 15 years experience in this field.
Since 2007 we have expanded with a plastering division & exterior hoarding.
Quality Skilled Tradesmen - All our work force are CSCS Registered - We operate full heath and safety criteria.
Although we are a new company, we have already secured & completed a number of high profile contracts. These can be viewed in our gallery.
Contracts completed in the last 18 months.
Wembley Arena project 2006
This picture shows one of the concourse bulkheads under construction.
All the ceilings on this project were a MF system fitted to a Uni-Strut framework for strength and to carry all the services.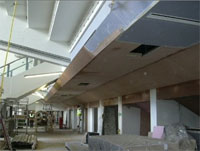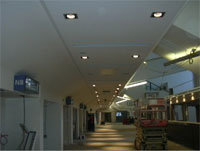 Marriott Hotel Leicester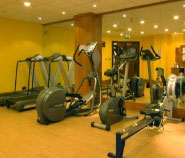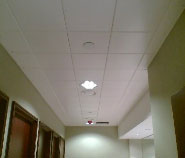 ProductsCeiling Product Types & Manufacturers.
Mineral Fibre.


Armstrong, Ecophon, OWA, Rockfon, Treetex & USG.


Open Cell.


Armstrong, Tech Ceilings & SAS.


Metal.


Armstrong, Burgess & SAS.


MF Ceilings & Gypline Ceilings.
Capital Finishings Serves The Following Areas