Time and date
CONSTRUCTION DIRECTORY
Address
Seymour House
12 Station Road
Chatteris
Cambridgeshire
PE16 6AG
England
About TP24 Ltd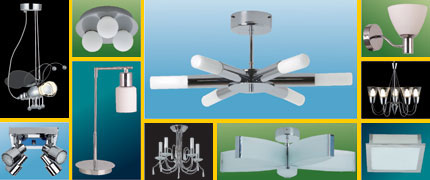 Low energy lighting: Kyoto
The Kyoto range of lighting has been developed specifically to meet the requirements of part L of the Building Regulations. tp24 are leading the way in low energy lighting and have the largest range of dedicated fittings available.
tp24's products and services are designed to meet the specific needs of house builders, property developers and specifiers alike, as well as the general public. They promise an efficient delivery service to ensure that projects and developments are completed on time.
tp24 understand the problems faced by today's designers when trying to provide aesthetically pleasing dedicated low energy fittings. By developing their L1 dedicated lamp and lamp holder system and by designing fittings around these lamps, they have manufactured a range for all tastes, budgets and requirements. They have also developed and introduced a quick fit system - ensuring that their light fittings can be installed quickly and easily.
The Kyoto range consists of over 300 lines and is kept in stock ready for immediate delivery. The fittings are well designed, compact and are comparable in price to similar incandescent fittings. The range includes decorative pendants, spotlights, wall lights, flush fittings and table lamps for use in all rooms of the house, including IP44 fittings for bathrooms.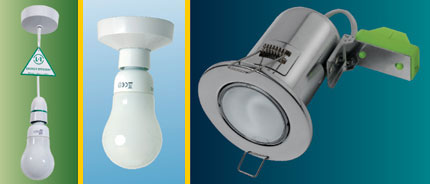 Construction Products
tp24 also manufacture L1 dedicated pendant sets, batten sets and recessed downlights for fitting during construction. Many of the major builders are already specifying and using these products to meet the building regulations. More and more are choosing to increase to100% in their new homes, well above the minimum requirement of 30%. This can improve their SAP ratings and reduce carbon emissions.
Bespoke design service
tp24 offer bespoke design services for a variety of different markets, including hotels, housing associations, holiday villages and student accommodation. They are also happy to develop customer exclusive ranges (minimum quantities apply).
Composition and manufacture
Manufactured exclusively for tp24, the range is targeted to the new homes market. By using the smallest lamps, tp24 has been able to produce light fittings that are the same size as standard fittings. Many of the alternative low energy fittings have large glass shades to hide the old-style tube lamps, whereas tp24's shades are the same size as regular shades.
Technical data
All fittings come supplied with L1 low energy lamps that last up to 8,000 hours. This ensures that lamps do not need replacing for around 3-5 years. More importantly, the bulbs only use 20% of the energy used by conventional lamps, giving an incredible saving of up to 80% on running costs and carbon emissions.
All products have a 12 month warranty and are manufactured to the current standards.
Delivery
tp24 pride themselves on offering a smooth and efficient delivery service. They hold large stocks of all lines and can turn orders around in 48 hours. Distribution is nationwide and quotations can be provided for export packing and safe delivery worldwide.
No more excuses - change to L1 low energy lighting now!

TP24 will cover the UK and Ireland
Reviews & Testimonials for TP24 Ltd

May 08, 2018
Great products at great prices. Saved a fortune
TP24 Ltd.

5

out of

5

based on

1

ratings.
TP24 Ltd Serves The Following Areas