Time and date
CONSTRUCTION DIRECTORY
Theos Timber Ltd
Cut to Size Timber
If you are looking for cut to size timber solutions, we can help! You can order cut to size timber right here, from Theo's Timber. As an established, family-owned timber merchants in Manchester, we specialise in a range of quality timber products including MDF cut to shape. We can provide you with an effective, economical cutting plan, helping to save time, reduce excessive waste and lower costs. To discuss the actual costs and length of time needed for our timber cutting services, please call 0161 834 6789 or email theos@theostimber.co.uk for assistance. We are happy to discuss your bespoke requirements for any of our featured products.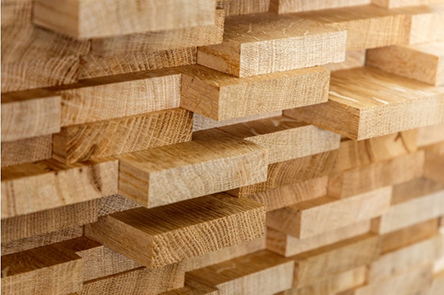 Did you know we can supply cut to size wood?
Any product we stock or can procure for you can be cut to size for you in length or width. Using professional timber cutting equipment, we can cut hardwood and softwood timber to your exact specifications. Whether it's MDF, Plywood, Chipboard, Veneered MDF, Melamine Faced MDF or other wood-based sheet materials, we have large quantities in stock, ready to fulfil your order. This gives you the best possible starting position to work from, enabling you to shape the wood exactly how you may need it to be shaped. Since we can cut to size timber on site, we can ensure your order is delivered swiftly with a guarantee it will suit your project.
Timber Decking & Patio Decking Advice
Decking allows us to extend our home and create from our garden man-made patios and decks in timber. This is made from quality redwood (generally Scandinavian), and there are a range of decking profiles, handrail, spindles, posts and postcaps. The building timber is generally tanalised, which is a preservative for timber. This extends the life of the wood by reducing the decay and helping to prevent insect attack.
How to create a deck:
Draw a plan of the area of your garden where you want to position the deck allowing for sunlight, shade etc.
Remember to allow for correct spans between joists, then plan the correct fixings, remembering that the deck is tanalised, so please use rust-proof nails or screws (screws are better as they last longer).
Next check the site, and clear away debris. If necessary, mark out the area to help you see what the deck could look like. Remember, there are weed-control products out there for under your deck.
From this point onwards, please contact us, and we will help to provide the correct material you require for this site.
Call Click & Collect
Theo's Timber Ltd are a vibrant, small but efficient supplier of our products. We also like to offer the three 'C's' service:
Call to check your product is available in stock immediately
Click and purchase the goods
Collect personally
Call us with any stock or order enquiries on 0161 834 6789 or email us at theos@theostimber.co.uk.
Theos Timber Ltd
Units 1-2/Bridge Works
151 Dantzic Street
Manchester
M4 4NL