Time and date
CONSTRUCTION DIRECTORY
JJ Glass Co
Bespoke Glass Balustrade Manufacturer Haywards Heath
For supply and installation of balustrade glass in Haywards Heath and across Mid Sussex, get in touch with JJ Glass. At JJ Glass, we are leading providers of bespoke glass balustrades in Haywards Heath. If you want to buy frameless glass balustrades for your balconies or any other rooms, JJ Glass will design and make the perfect frameless glass balustrades for you. We have something to suit every taste and budget. Get in touch with us today to discuss your requirements and to get a free quote. Our services:
Customised designs
Individualised for your requirements
Fitted by our experienced team
Domestic and commercial installations
We fit frameless glass balustrades for both private and commercial properties all over Haywards Heath and across Mid Sussex. Look no further than JJ Glass for glass balustrades and balconies.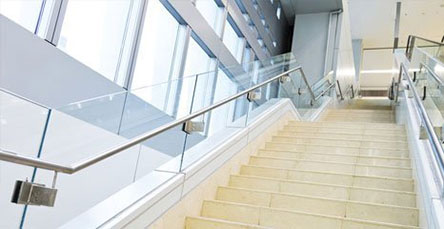 JJ Glass Co
5 Commercial Square
Haywards Heath
RH16 1DW