Time and date
CONSTRUCTION DIRECTORY
No Hydro
No Hydro Tanking Slurry
is a cementitious compound designed for application to the surfaces of walls and associated solid floors, which could be subject to penetrating dampness and water ingress.
Easy to use, brush, roller or spray applied
Permanent waterproofing for concrete and masonry
Resists positive and negative water pressure
Superior bond strength
Resists salt contamination in masonry
Suitable for use above and below ground level, for internal and external use
Safe to use in contact with potable water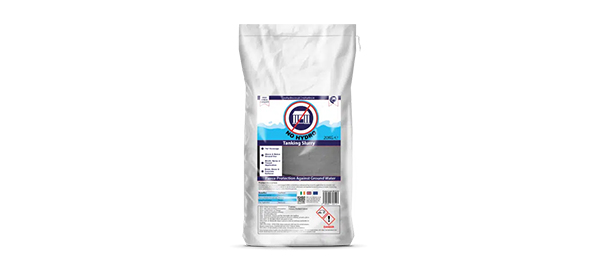 No Hydro Tanking Slurry
No Hydro cementitious tanking slurry is a waterproofing system which creates a monolithic bond using crystalline chemicals when applied to concrete and masonry structures. When mixed with clean water and applied correctly, this forms a permanent waterproof coating to the substrate and is easily applied by brush, trowel or spray.
Internal & External Use
Internal and External Use - No Hydro Tanking Slurry has many benefits and waterproofs against both positive and negative hydrostatic heads of water, and is suitable for use internally on walls and floors and externally above and below ground.
Damp Proofing
Damp Proofing - No Hydro Tanking Slurry is also ideal for use as part of a damp-proofing course (DPC).
For more information please feel free to
Contact us
No Hydro
Unit 20B Work West Enterprise Centre
301 Glen Road
Belfast
BT11 8BU