Time and date
CONSTRUCTION DIRECTORY
299 Lighting
Great lighting design is a result of creativity, knowledge and experience. Lighting design is a crucial part of the commercial design process. It is here that we can explore product options, placement ideas and configuration types to ensure your project is perfectly lit. Whether it is great design, user comfort and wellbeing, achieving compliance, saving on energy bills or ensuring return on investment, we will tailor each scheme to help you achieve your objective.
Commercial Lighting Design Solutions
As trusted lighting experts, we are constantly pushing our technical capabilities and punch well above our weight. It's our competent use of lighting design software, expert product knowledge and superb visualisation skills that make us shine. But it's our ability to design bespoke luminaires and complex systems for your project or even produce special luminaires using new technologies that sets us truly apart.
As part of our commitment to provide the best service to our clients, we continuously invest in growing our in-house skills. At the same time, we like to share our knowledge. We are a part of the RIBA CPD providers network and offer CPD seminars covering topics that are close to our heart.
The lighting design process:
Consultancy
Concept plans
Detailed design
Details proposal & quotation
Revisions
Emergency lighting design
No project evolves in a straight line and we are aware there will be changes and revisions. Many revisions. To achieve the full potential of your project, it's wise to involve lighting designers from the early design stages. We work best when we are aware of your design objectives, the guidelines you are trying to achieve and deadlines you have to meet.
We can be there throughout the entire project, that sometimes takes years. But we are equally capable of picking up a fast paced last minute project that just needs to get done.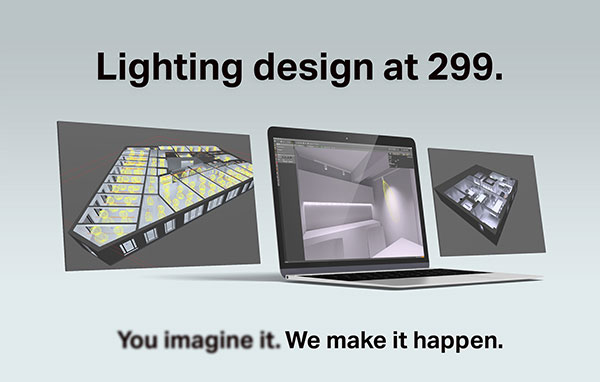 299 Lighting
2C, Flowers Hill
Brislington
BS4 5JJ