London's Victorian water network is to receive a major upgrade to increase water resilience following a £300 million contribution from Thames Water's owners.
The unprecedented investment matches the £300 million already included in the company's spending plans for the 2020-2025 investment period. It will improve service by accelerating work to reduce leaks and bursts - increasing the resilience of the capital's pipe network to the impacts of climate change and helping secure water supplies for future generations.
Hundreds of kilometres of water mains will be upgraded with the additional funding. This will include huge trunk mains, which carry drinking water from treatment sites and reservoirs across London, and smaller distribution pipes which transfer water to millions of homes and businesses. There will also be investment in work to stop spikes in pressure within the pipes that can increase the risk of bursts.
-- Advertisement --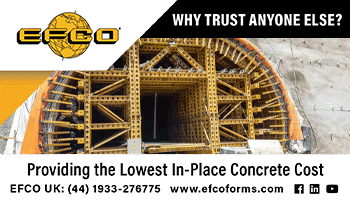 Cast iron pipes, many of which date back more than 100 years to the Victorian era, will be relined or replaced with more durable plastic ones using innovative technology to keep disruption to the capital's busy roads to a minimum. The upgrades will begin in 2022.
London's pipes are more prone to leaks and bursts than in most other places in the UK due to the fact the majority (89%) are made of cast iron, which is susceptible to corrosion.
There are also an average of 175 properties fed from each kilometre of pipework – two and half times the UK average – increasing the risk of weak points developing and leading to leaks and bursts.
Sarah Bentley, Thames Water CEO, said: "We're delighted to be unlocking this significant extra investment direct from our owners, which are mainly pension funds who all take a long-term view of the company's infrastructure, customers, and the natural environment. They recognise the need for additional investment in London and have approved significant expenditure in the company's five- year business plan, over and above that allowed under the regulatory price control.
"Reducing leaks and bursts is one of our most important priorities but also one of our biggest challenges, with nearly half of the pipes in London more than 100-years-old. We know it's a priority for our customers too so it's really exciting to be taking this big step forward with our turnaround plan as we start to build a brighter future."