The UK Government has confirmed the sale of the UK Green Investment Bank (GIB) to Macquarie Group.
Under the deal, the GIB will become the primary vehicle for Macquarie's renewable energy investment in the UK and Europe.
The Group has committed to target £3 billion of new green infrastructure investment over the next three years.
Other pledges include;
• Maintaining GIB's green purpose and green objectives, in line with the 'special share' arrangements to safeguard GIB's green purpose which will be held by five independent trustees.
• Maintaining the GIB platform and brand, and to utilise the skills and experience of GIB employees in Edinburgh and London.
• GIB's Edinburgh office will be home to a new revenue generating project delivery business providing services to the green energy portfolios of GIB and Macquarie in the UK.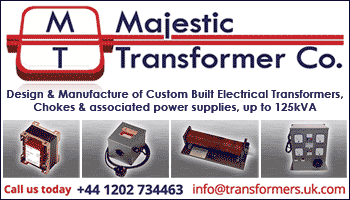 Climate Change and Industry Minister Nick Hurd said the deal, which is worth around £2.3 billion, "gives us the best of both worlds".
"We have secured fair value for the UK taxpayer. GIB has a well-funded new owner that is committed to the Bank's green mission, with a track record of success in green investment and an ambition to grow the business," he said.
"The UK will benefit from increased investment in our green infrastructure as we make the transition to a green economy."
Scottish Economy Secretary, Keith Brown, also welcomed the GIB's sale to Macquarie Group.
"I welcome  the Macquarie Group's clear commitment to Scotland and the assurances we have received that it will maintain the Green Investment Bank's unique identity and its focus on the green projects that are key to Scotland's continued economic success," he said.
"This announcement is testament to the talent and opportunity to be found here and I look forward to working with the Macquarie Group to ensure its ambitious plans for Scotland are realised.
"The latest statistics show the number of people employed in the renewable and low carbon industries here has risen to 58,500, highlighting the sector's strong record of success in Scotland.
"This, alongside Edinburgh's leading role in the financial services sector, means Scotland is uniquely well placed to support investment decision-making in renewables and low carbon projects and I will continue to work with the Macquarie group to underline this."
(LM/MH)