Refurbished and second hand portal framed buildings of the past are also the future.
The greenest construction is that where no new materials are produced in manufacture or construction. With pre used buildings your new building has the most minimal carbon footprint possible.
Portal Power Ltd
of Suffolk supply the UK with second hand steel buildings. Not only benefiting your company with a green building county councils now favour the use of second hand builds as we enter the race to meet 2020 CO2 targets. Their new stock list of single and twin span buildings can be seen on their site.
Steel Building Stock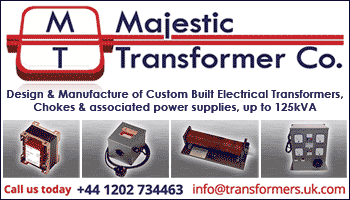 Many of the buildings are complete with cladding or roof sheeting and are named for your convenience. The buildings, of agricultural spec, are suitable for all farm buildings, equestrian riding arenas and livestock applications. In a previous life many of these industrial units were used as depots and warehousing which provide strong barns and sheds of any size large or small.
Stroud Building 300ft x 135ft x 15 ft (91.5m x 41.37m x 4m)
Kay Building 217ft x 76.9ft x 16ft (66m x 23.4m x 4.83m)
Bringloe Building 121.8ft x 104.8ft x 24ft (37.1m x 31.9m x 7.3m)
Williams Building 300ft x 398ft x 15ft (91.5m x 121.4m x 4m)
Collins Building 18m x 12m x 5.3m (60ft x 40ft x 17.5ft)
Smith Building 180ft x 53ft x 23ft (55m x 16m x 7m)
Pennels Building 85ft x 220ft x 14ft (25.95m x 67.1m x 4.2m)
Tayler Building 225ft x 80ft x 20ft (68m x 24.37m x 6.2m)
Pictures and more details available here:
Second hand steel buildings
Buildings are not typically crane buildings but SLW cranes can possibly be installed.
Free standing mezzanine floors can also be incorporated.
Details of free extensions or leg reductions are also available.
Have an enquiry? Call the office now on 01728 861 444 - they're here to help!
(CD/KMcA)