Time and date
CONSTRUCTION DIRECTORY
Mr Access Uk

Contact Details
About Mr Access Uk
We are delighted to welcome you to
Mr Access UK
and to our very passionate, hard working, professional & dedicated team. Yes is the answer, what is the question.
Mr Access UK is a company run by Mr Access who has over 50 years experience in the access equipment plant, tools, building equipment, site equipment, waste management scaffolding bespoke specials, shows, exhibitions, festivals & events, training, health and safety industries.
Mr Access UK keeps British business moving by taking responsibility for solving their problems & requirements FAST. Mr Access UK's continuous goal is to deliver a first class choice, price & service from start to finish nationwide.
Mr Access UK covers many aspects of our industries and all our services are carried out to the highest standards. Mr Access UK knows how to avoid problems as well as solve them. Help us fuel the adventure servicing this GREAT NATION with MR Accesses's over 50 years experience nationwide.
Total Products & Services UK
Access equipment (non mechanical)
Powered access & personnel lifts
Plant hire
Site security storage accommodation toilets
Tool hire
Handling lifting distribution
Contract scaffolding
Bespoke specials
Shows events festivals concerts exhibitions
Waste disposal
Equipment sales
Site equipment & consumables (sales & service)
Training health & safety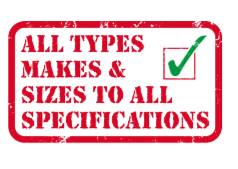 Industries
Mr Access UK provides a very comprehensive hire, sales, contract & bespoke specials services to all business commerce and industry nationwide.
Mr Access UK will always understand your requirements and requests and provide continual forward momentum requests for your business and projects when no one else can or will, there is a solution for everyone nationwide from Mr. Access UK.
Managed Services
Mr Access UK will manage all your equipment hire sales, contract and bespoke specialist requirements nationwide. You don't need the hassle of continually phoning or emailing around until the battery on your mobile phone runs out, Mr Access UK will supply everything that you need all from under one roof and give you that expert advice service & back up you desire. Mr Access UK will grow to know you and your business & understand your challenges to give you that complete peace of mind that you are looking for, on time, all the time, any time nationwide.
Emergency Crisis Critical Services
Problems don't just arise then go away when its convenient, Mr Access UK fully appreciates this when same day, weekend or out of hours problems occur we respond immediately to keep your momentum going forwards and not backwards. Whatever the challenge or problem, we've got it covered locally, regionally, nationally and globally. 24/7, 7 days a week crisis support.
Specialist Services
When things go wrong and unforeseen circumstances rear there ugly head, that's when Mr Access UK offers & finds solutions fast to keep your momentum and schedule on track. If there is a sudden or unexpected delivery or supply problem, Mr Access UK will try to help you anticipate it wherever, whatever, whenever nationwide, Mr Access has over 50 years experience in our industry supporting companies throughout the UK therefore Mr Access UK will ensure & deliver certainty.
Total Service UK
Mr Access UK is the only company in our industry with a dedicated emergency crisis & critical service hotline support team - 24 hours a day - 7 days a week - 52 weeks of the year. With a complete
"Yes is our answer, whats the question attitude". Every time all the time, on time, NATIONWIDE.
Gallery
Click to close
Products & Services
ladders
podium steps
Aluminium Scaffold Towers
scaffold towers
Scafolding
access equipment
Mr Access Uk Serves The Following Areas