Time and date
CONSTRUCTION DIRECTORY
Redstart Northwest Limited

Contact Details
Address
Unit 6 Oak Green Business Park
Earl Road, Cheadle Hulme
Cheshire
SK8 6QL
About Redstart Northwest Limited
We are a dedicated team of professionals delivering remediation, environmental and demolition services to the construction industry.
Our approach
Thinking Remediation
At redstart we listen to your requirements, think about them and aim to provide a solution that delivers on time & budget, every time.
Regulator Engagement
Redstart believe that early engagement with the regulatory authorities is the best way to ensure the project is regulatory compliant and to ensure a collaborative approach is maintained. This pays dividends when seeking regulatory approval of the remediation verification which can often hold up land transactions if not managed properly.
Risk Management & Added Value
Let redstart manage the risks in the ground through fixed price remediation and enabling works packages. Redstart understand the construction life cycles and can add value by the careful management of materials generated during the demolition and remediation enabling works process.
Reactive
We are based in the Northwest and carry out commissions nationwide. We can respond quickly to your needs and evolving requirements.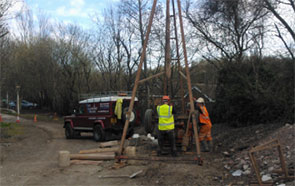 Our services
For all your remediation, environmental & demolition requirements.
Redstart provides cost-effective, remediation and enabling services including demolition, environmental site investigation and remediation services.
Our expert team can take you from feasibility stage, to design of ground investigation & remediation works with provision of remediation budget costs, through to completion of remediation works and regulatory approval.
Over the years we have developed our service lines to include geo-environmental consulting services and demolition works in order to bring the maximum added value to your project.
At Redstart our core business is contaminated land remediation
At Redstart our core business is contaminated land remediation. We understand the risks posed by contaminated land and the impact of remediation on foundation requirements. We are well versed in the sustainable re-use of materials to provide the most cost-effective remediation solution. We have in-house consultants to oversee our work and can work in conjunction with third-party consultants to ensure timely receipt of regulatory approvals.
Geo-Environmental Consulting
Redstart boasts in-house chartered geologists and chartered scientists who are specialists in the assessment and treatment of land contamination
Redstart also offer Qualified Person (QP) service for the approval of materials management plans. Redstart can provide you with all the necessary desk top and site-based ground investigation to assess site conditions and fulfill planning requirements.
Demolition
Demolition is often undertaken ahead of remediation works. By including the demolition within the remediation works package redstart can bring added value to the site development process. Redstart understands the development process and what materials will be required in the enabling works phase. When redstart complete demolition work, we carefully control the material management process to ensure it is completed in the most sustainable way with consideration of the materials requirements for later stages of the project. This planned project thinking delivers project cost savings.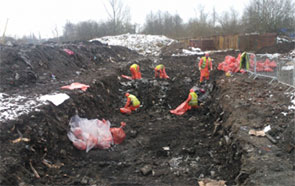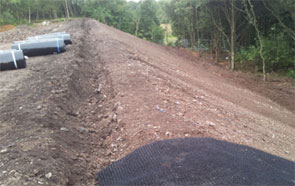 Why choose Redstart for your project?
Friendly Approach
The redstart team genuinely enjoys determining your project requirements and working to deliver your 'oven ready' construction site.
Specialist team
A team of chartered geologists and environmental scientists supports the remediation team to ensure the projects are delivered with full regulatory compliance. Redstart is a respected remediation company and you can be confident we will deliver.
Fixed price
Redstart can manage costs uncertainty associated with unknown ground conditions by offering a fixed price solution
Added Value
Our holistic and sustainable approach to remediation can reduce project costs.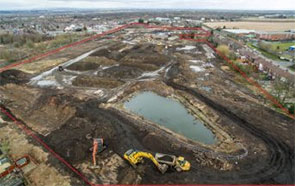 For any other questions or enquiries please Contact Us!
Products & Services
brownfield land northwest
brownfield development
brownfield remediation manchester
part IIA
contam land remediation
Redstart Contaminated Land Manchester
Redstart Contaminated Land
Redstart Greater Manchester
Remediation Greater Manchester
Redstart Manchester
Redstart Stockport
Redstart Remediation
Redstart Northwest
Redstart Remediation & Enabling
Redstart
remediation for house building
soil stabilisation
invasive species remediation
coal mine remediation
Mining Assessments
Bulk Earthworks Contractors Northwest
Earthworks Contractors Manchester
Remediation Contractors Manchester
Geo-environmnetal Consultants Manchester
Remediation Burnley
Ground Gas Assessment Manchester
Ground Gas Assessment Stockport
Demolition Stockport
Demolition Manchester
Remediation Blackpool
Remediation Lancashire
Contaminated Land Remediation Chester
Contaminated Land Remediation Birmingham
Contaminated Land Remediation Leeds
Contaminated Land Remediation Nottingham
Contaminated Land Risk Assessment
Ground Assessement
Contaminated Land Remediation Liverpool
Contaminated Land Remediation Manchester
Contaminated Land Remediation Stockport
Contaminated Land Remediation Blackburn
Contaminated Land Remediation Northwest
Contaminated Land Assessment Warrington
Remediation Warrington
Remediation Derbyshire
Remediation Stoke
Remediation Liverpool
Contaminated Land Assessment Manchester
Site Investigation
Enabling Works
Demolition Northwest
Demolition
Contaminated Land Remediation
Remediation Northwest
Remediation Manchester
Remediation Cheshire
Remediation Manchester
Redstart Northwest Limited Serves The Following Areas