Time and date
CONSTRUCTION DIRECTORY
Newfold Limited

Contact Details
Address
Bridgewater Close
Reading
RG30 1NS
About Newfold Limited
Why choose us?
Established in 1992, Newfold offers a complete manufacturing service from a facility of 15,000 sq.ft. in Reading, Berkshire. Our technical team - all with their own specific areas of expertise in design, development and manufacture - ensures accuracy, flexibility and reliability at competitive prices.
All in-house manufacturing
High quality workmanship
Diverse product manufacture
Accuracy, flexibility and reliability at competitive prices
We link the ideas of the designer to the practicalities of production whether manufacturing prototypes, batch production or large quantity runs. Our technical staff can assist in the design and development of new projects, providing ideas, suggesting alternative and more economical materials or design features to minimise expenditure without sacrificing quality. Our extensive engineering knowledge often resolves any pre-production prototype problems.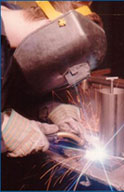 Some examples of what we can do for you:Sheet metalwork / fabrication
With the combined years of knowledge and experience of our work force and by using well proven production techniques, we can justly claim to be specialists in all aspects of precision sheet metal manufacture.
Bespoke Shop fitting equipment
We specialise in a complete manufacturing service from prototype design and development to full production runs, including all aspects of finishing.
Metalwork finishing
If you are currently considering placing orders for paint finishing them give Newfold a try.  We will be pleased to help and you will be pleased with the result.
Contact Us
To find out more on what we can do for you, please call
0118 957 3074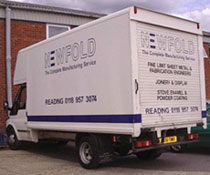 Newfold Limited Serves The Following Areas